You are here:
PRODUCTS
>
INTERACTIVES
>
AIR BRIDGE
>
Adding guests
Adding guests
On the bottom left of the AIR BRIDGE interface is the Contacts Directory panel where existing guest contacts associated with your account will display.
Since this is your first time starting the system, your Contacts Directory will be empty. To connect to a new guest, just type their email address into the "Enter Guest Email Address" field and press the

button. If the person you are looking for is already in our directory, you will see their entry displayed in the Search Results area.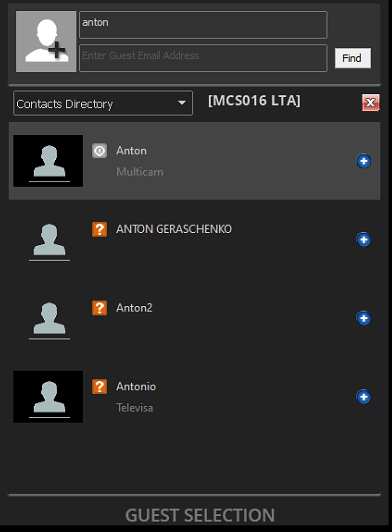 If the person you are looking to add to your production is not already in our global directory, you will see a new entry form displayed with just the email address you entered in the search filled in.
To add that person to a production and to keep their contact details in your Contacts Directory, do the following: Fill in all of the details you want to associate with this contact. You can add their full name, their company name, and even upload a head shot or logo to associate with the contact.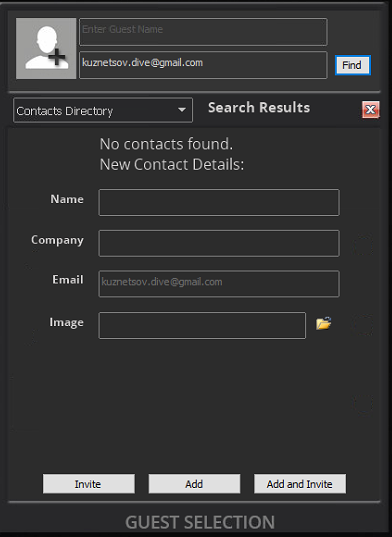 In the Guest Channel area, select the channel you want to assign that person to. This can be done by clicking on any 'non-button' area inside the channel strip. When selected, a channel's border color will be highlighted. (In this case, Guest Channel 1 is selected)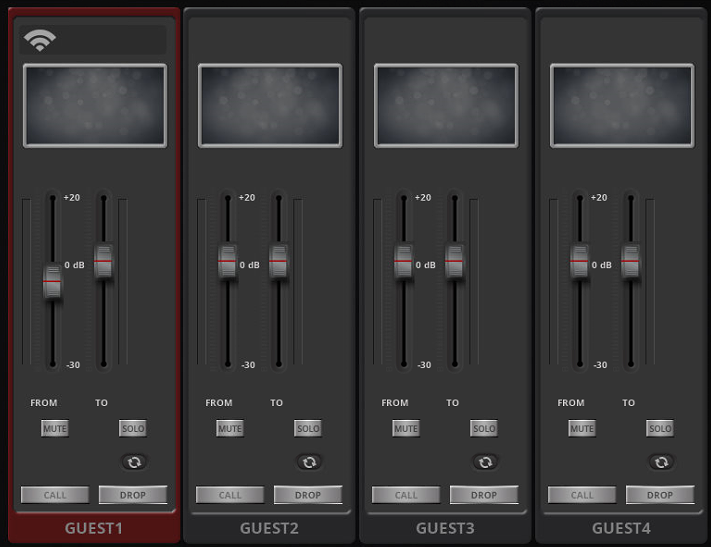 Click the

button to assign the guest to the selected Guest Channel and add them into your contacts directory.
If this contact will only be used one time, you can click

to connect with them for just this production. If you only want to add this contact to your directory without sending them an invitation, click

instead.
This will now add the contact to your Contacts Directory and assign them to the selected Guest Channel; in this case, Channel 1.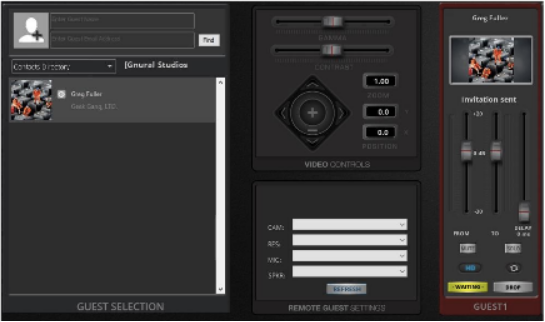 Finally, you will need to invite the guest into your production, as follows: