You are here:
PRODUCTS
>
EXTRA LICENCES
>
PUBLISHER
>
Editor
Editor
With multiCAM Editor you will able to make simple edits of your records prior to publishing.
Interface overview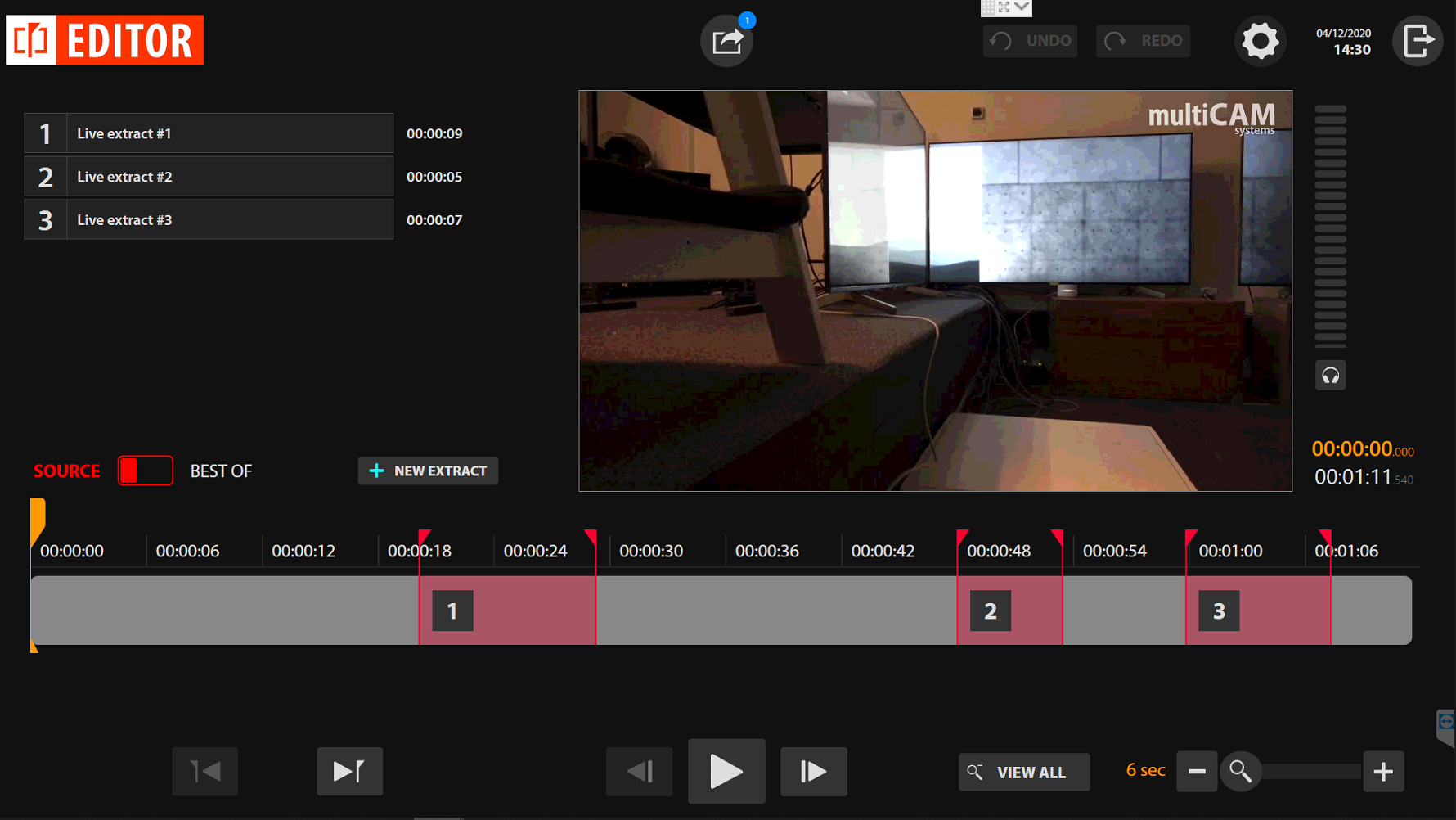 Editor has a very simple interface. It consists of a Live extract control area on the left part, preview on the right, and time-line in the bottom.
Controls
Appearance - scale of time-line.

Live extract controls.

Time-line navigation.

Live extracts
With live extract you can mark specific moments on your video recordings. There are two ways to create Live extracts:
During the recording using the SET IN and SET OUT buttons.
Inside the Editor.
Add new Live extract inside the Editor
To add a new extract inside the Editor, put the time marker in the right position on the time-line.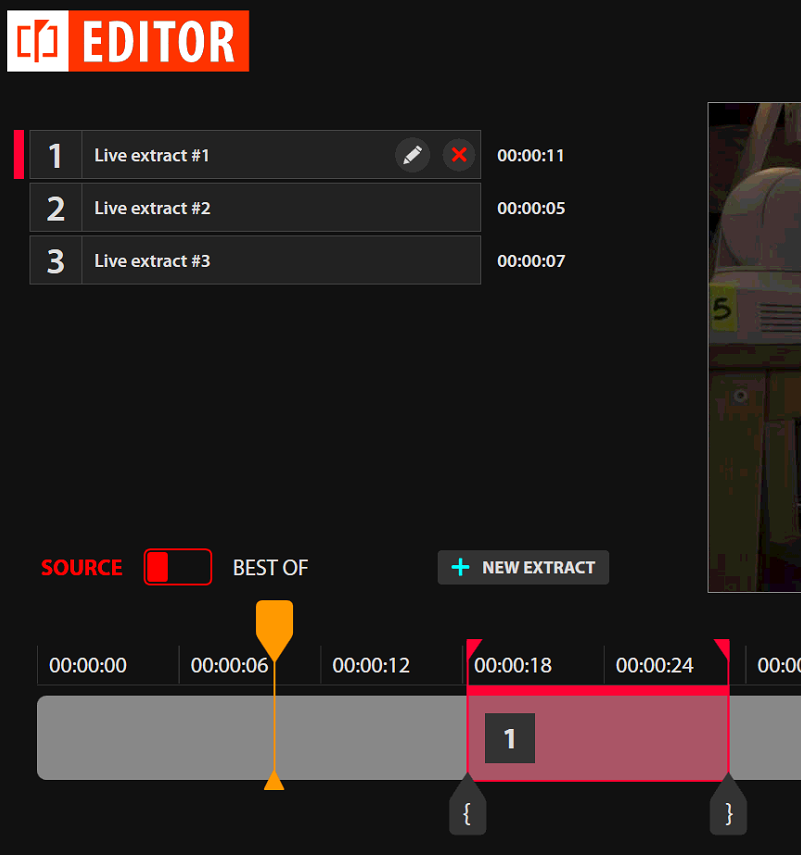 Then click on

and adjust it with

and

buttons.
The new extract will be saved automatically.
Editing existing extract
To edit the existing extract, choose it in the interface and adjust with

and

buttons.
BEST OF
The system automatically creates BEST OF file from the all of the extracts.
All extracts and BEST OF can be published (See Publish Workflow) as individual files on your resources.