You are here:
PRODUCTS
>
INTERACTIVES
>
AIR BRIDGE
>
Overview
Overview
AIR BRIDGE's user interface is divided into five main sections.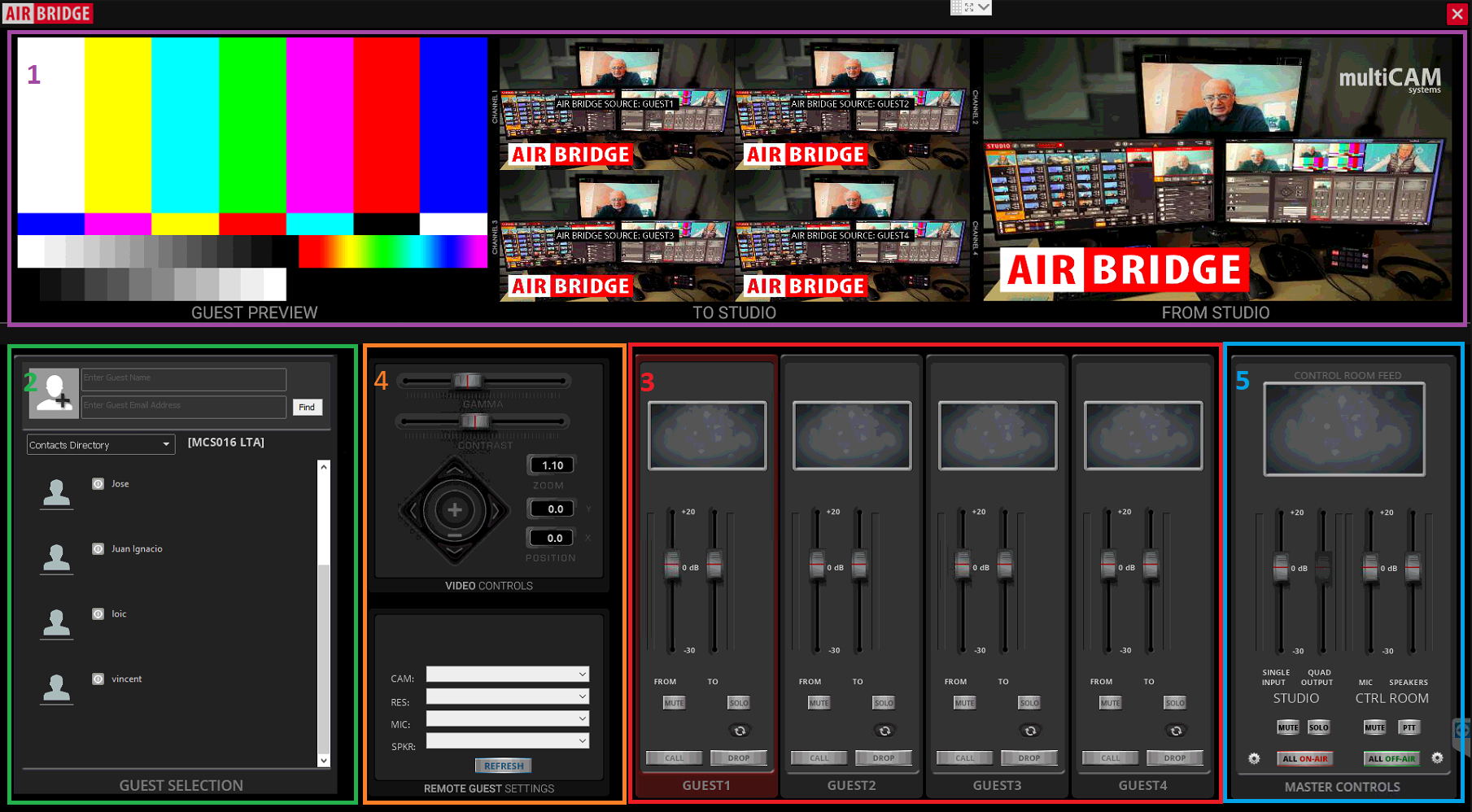 1 - Monitors – These are used to monitor an individual guest, the feed going out to the studio and the return video from the studio simultaneously.
2 - Guest Selection – The guest selection panel makes it easy to add a guest to any show. Click on a guest to add them or enter their email to send them an invite.
3 - Individual Guest Channels – The individual guest channels allow for complete independent control over each guest's audio while providing an On-Air/Off-Air control for every guest.
4 - Remote Guest Media Controls – These controls let you select the camera and microphone being used on each remote guest's system and control camera shot of the guests.
5 - Master Controls – The Master Control section controls the master audio levels for both the Studio and the Control Room.