Audio settings
From the system welcome screen (see System LaunchAllumage.htm), click on

to open "Settings".
You will be asked to enter a password:
To access generally used settings, type "admin"
To access all possible settings, type "superadmin"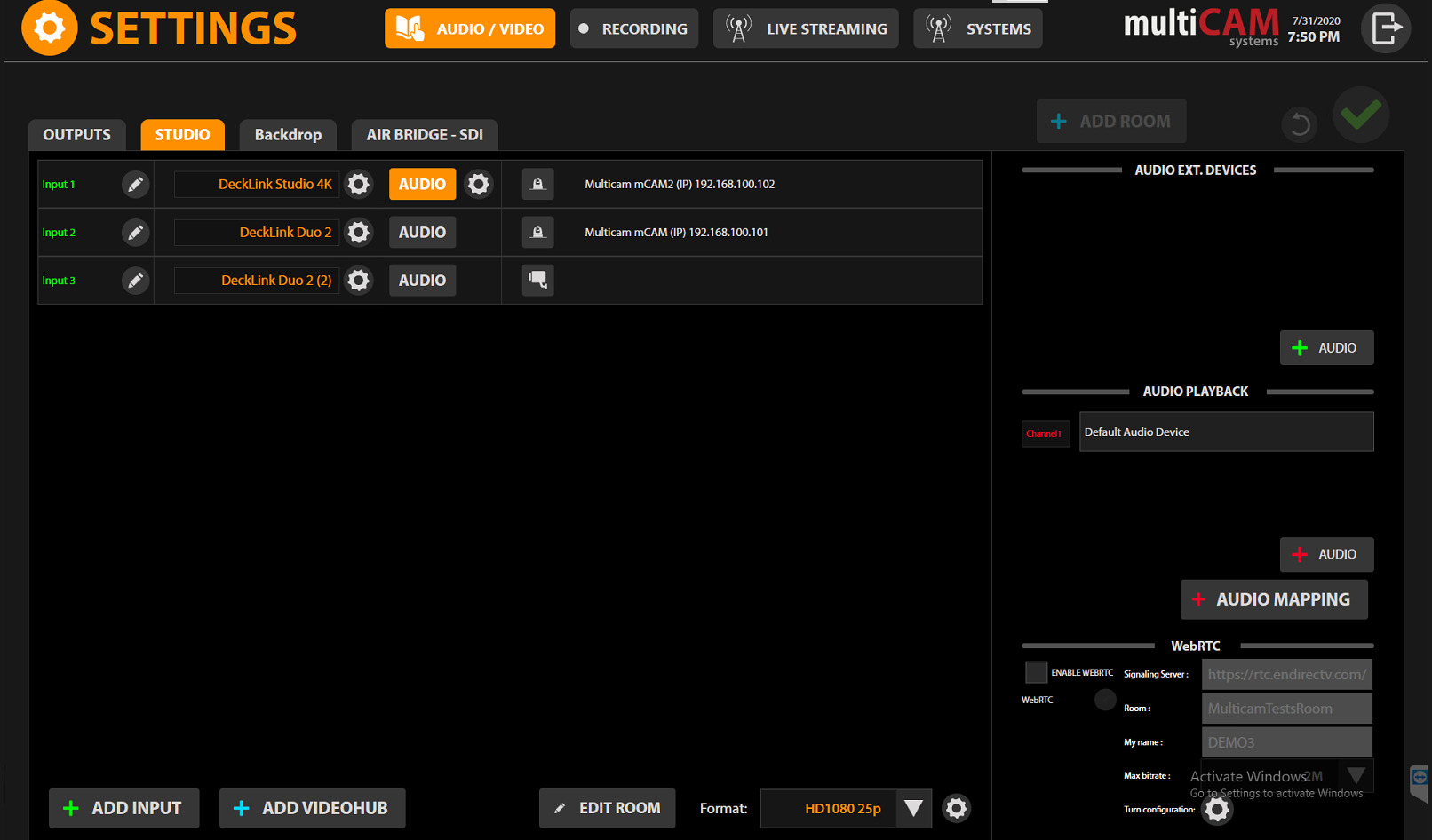 Types of audio sources
There are 4 types of audio sources available:
Analog inputs: 2 Mics (Mono) and 1 line (Stereo)
AES
SDI embedded
AOIP
To embed an analog or AES input to PGM, one of the video inputs should be connected to the SDI IN 1 (DeckLink Studio 4K)
Analog, AES, SDI embedded audio configuration
To enable Analog, AES or SDI embedded audio input, click on

inside Input 1 (DeckLink Studio 4K) row.

Click on the left

to open INPUT CONFIGURATION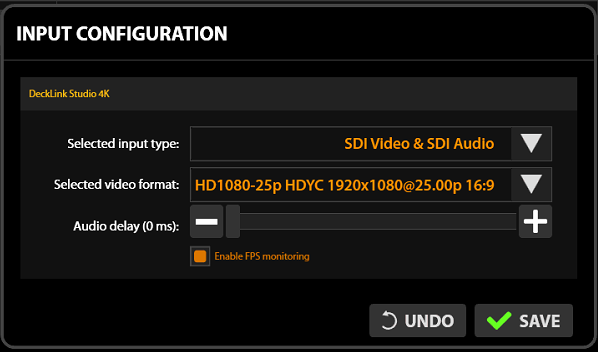 Using the Select input type drop-down menu, choose required type of the input.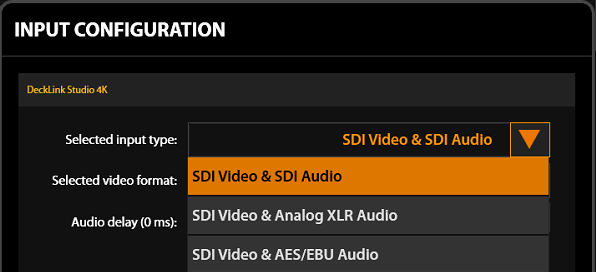 Audio delay can also be adjusted here if needed.
Only embedded audio is available for other SDI video inputs, all NDI and IP sources.