Push the limits of creativity

SPIRIT DOLLY is a versatile rail system that allows you to create the smoothest shots with the most flexibility both for indoor and outdoor events.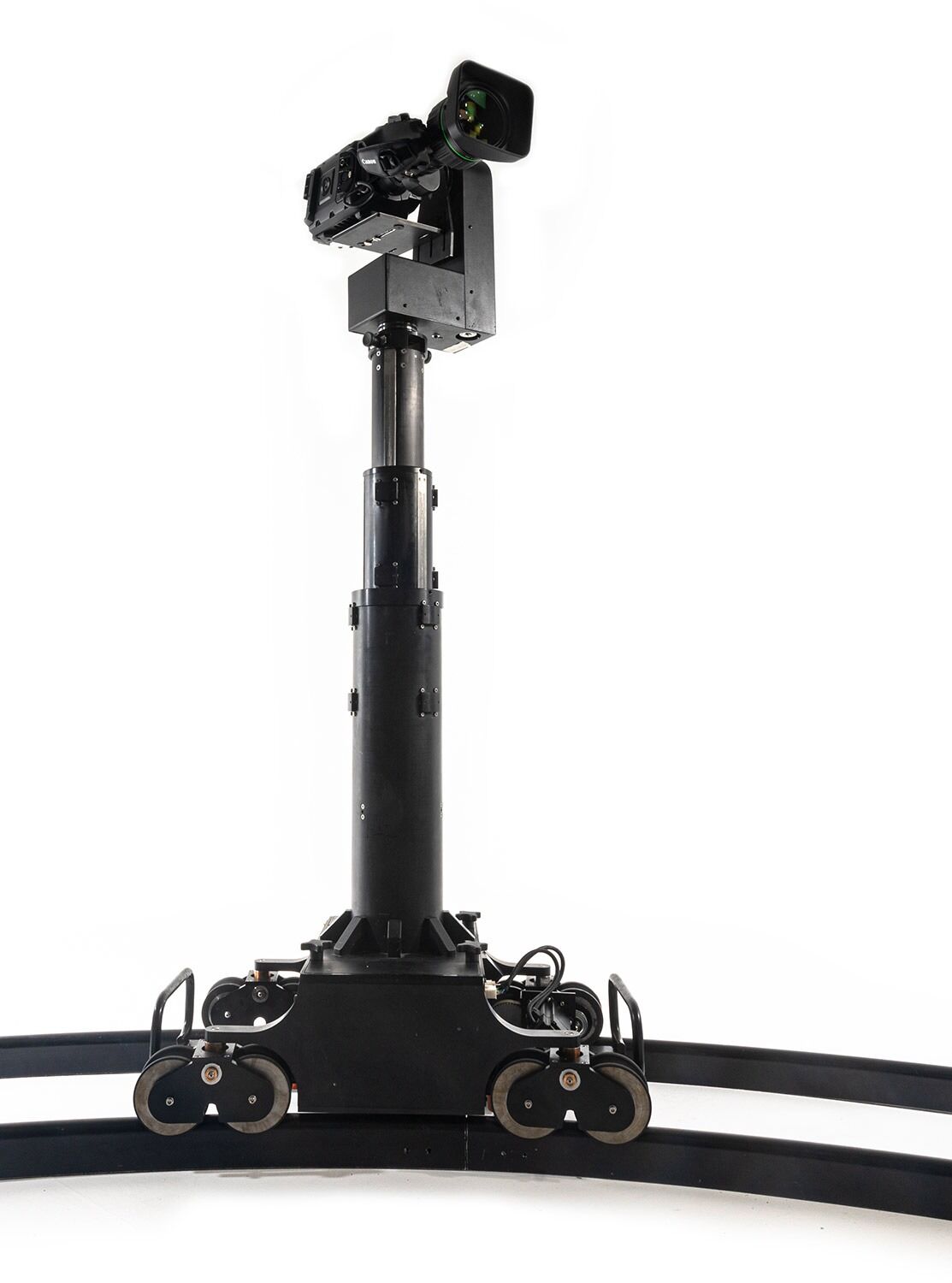 SPIRIT Dolly is a remote controlled high speed rail system. It moves along a 400mm wide railtracks at a speed up to 3 meters per second.
Its smoothness and ergonomy make the DOLLY the best dolly systems for all type of shooting indoor our outdoor.
All speed, acceleration, and travel parameters are adjustable depending on your needs.
With a telescopic column, SPIRIT Lift, and a SPIRIT Head on top of it, you get a complete traveling system for achieving breathtaking shots.
FreeD compatible
Like all robotics in the SPIRIT line, DOLLY can communicate its position in space in real-time via the FreeD protocol so it can be used by any virtual production solution like BACKDROP and its fellows Zero Density, Pixotope, Disguise,…
Because of the curve, spatial calibration is required. Thanks to the multiCAM TRACKER software, tracking data of devices are aggregated to communicate the coordinates of a global virtual camera under a single FreeD signal.
The use of curved rails requires the use of external tracking to calibrate the rail path. We provide an innovative process to perform this calibration, using a Vive tracker. Of course, any other tracking solution can also be used: Mo-Sys, Stype, NCam.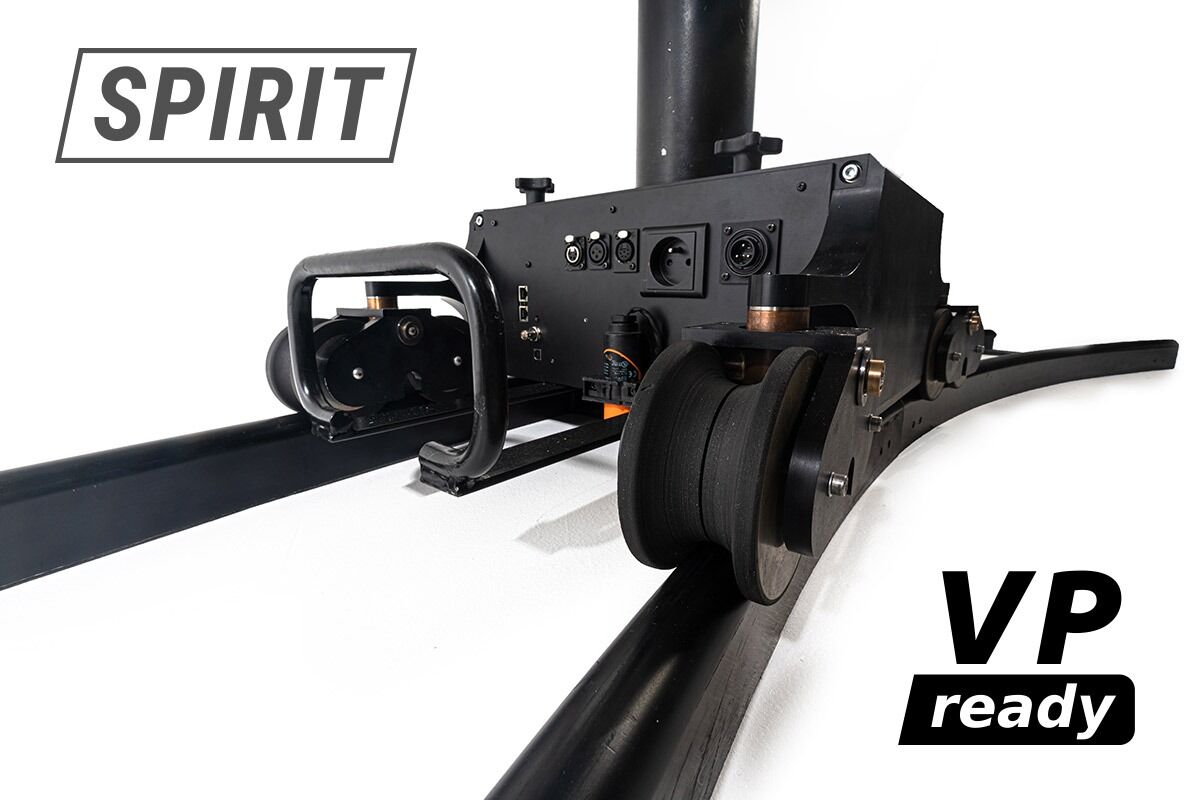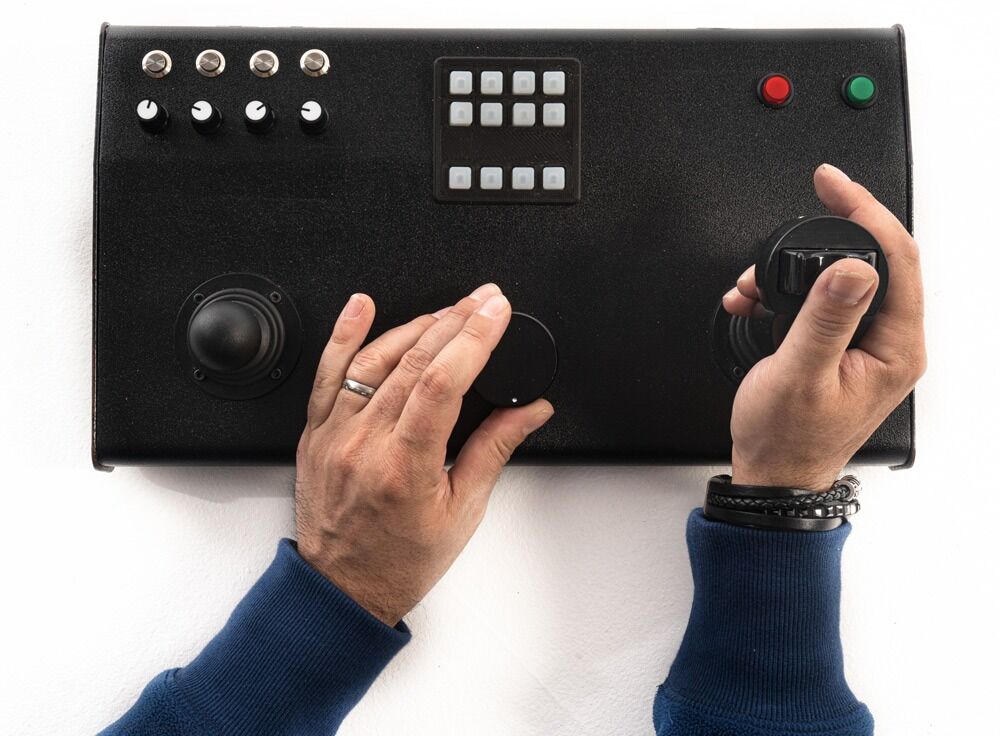 Intuitive and precize control
We have designed control surfaces that allow operators precision control along with unparalleled ergonomics. With an IP connection, the multiCAM CONTROL PANEL can control the trolley and also the column, the head, the zoom, and the optical focus.
With the multiCAM PILOT solution, you benefit from the ergonomic and intuitive interface to control up to 6 robotics and cameras at the same time.
With it, you'll be able to preprogram and create incredibly precise movement sequences.
Encoder
Incremental / Track Encoded
Resolution
1505 Counts/cm
Accuracy
0.000664 cm
Travel
14 Km
Max Velocity
0.88 m/s (Soft limited) Max theoretical 3.3 m/s
Torque
9,77 Nm
Remote control
IP with Web interface, SPIRIT Joystick, multiCAM Suite, UDP (SPIRIT protocol)
Genlock
Black Burst / Tri-Level
Compatibility
SPIRIT Lift
Tracking
Free-D (encoding data or auto-tracking with AR pack)
Network
3x RJ45 (Dolly+Lift+Head)
Power IN
24Vdc 8A
Power OUT
12Vdc 5A (XLR 4 points for camera)
24Vdc (XLR 3 points for HEAD)
220Vdc (PC)
Dimensions
730mm x 480MM x 210mm
Weight
35kg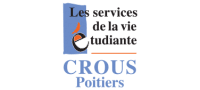 We organize interactive and live demos so you can experience the future of live video production and broadcsting with us!