Managing tracking data easily
a free software for free-d operation

multiCAM TRACKER is an ergonomic and intuitive interface for aggregating tracking data from different SPIRIT robots and providing a single FreeD signal per camera for virtual production engines, making it the simplest and most effective solution for using tracked robotics in a virtual environment.
Robotics tracking data easily managed
The SPIRIT Slide, Dolly, Lift, and Head robotics systems are self-tracked, each delivering their individual tracking data. For instance, The SLIDE sends one axis value in realtime for position among the rail (X). The LIFT sends the elevation (Y).
TRACKER handles signal aggregation to provide a single FreeD data to the virtual production engine: X, Y, Z axis and Pan, Tilt, Roll of the HEAD and Focus, Zoom from the Lens.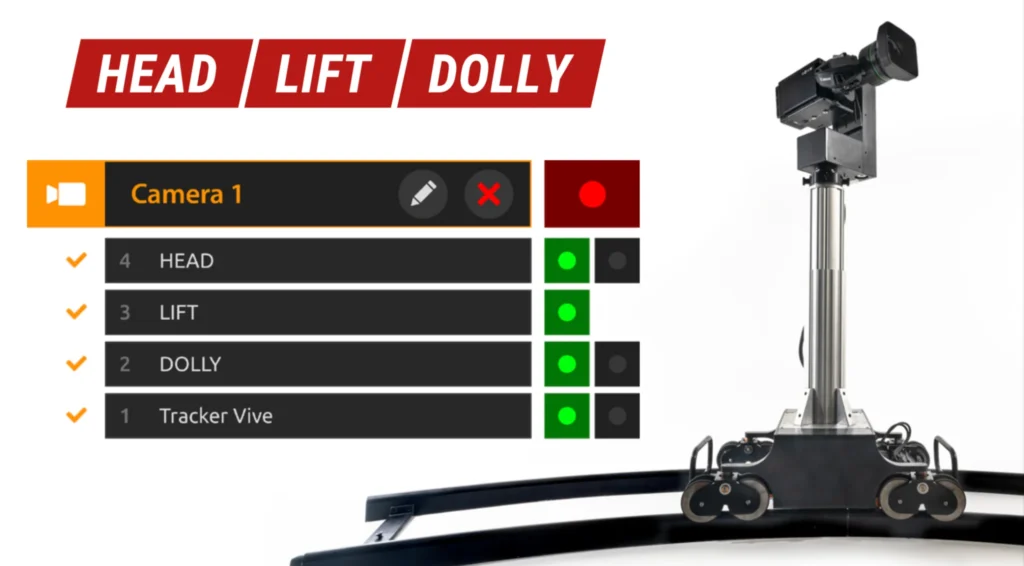 Compliant with all Virtual Production solutions
FreeD is a standard used by the most common solutions: Backdrop, Disguise, Zero Density, Pixotope, Aximmetry, … All professional virtual production solutions speak Free-d protocol.
A versatile tool, free for all
multiCAM TRACKER offers HTC Vive integration. It means, you can build an affordable optical tracking solution, specially for handheld cameras used for xR. 
We decided to offer this software to all the community. Don't wait and ask us the installer !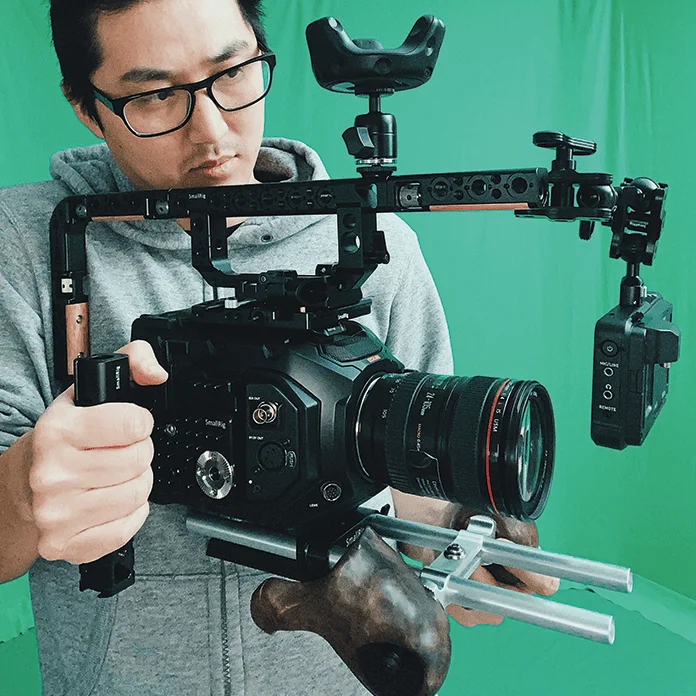 An intuitive and complete UI
Stack your devices and apply offsets individually, TRACKER calculates the combined data using a "layer" logic. Control the result using the 3D View for interactive representation.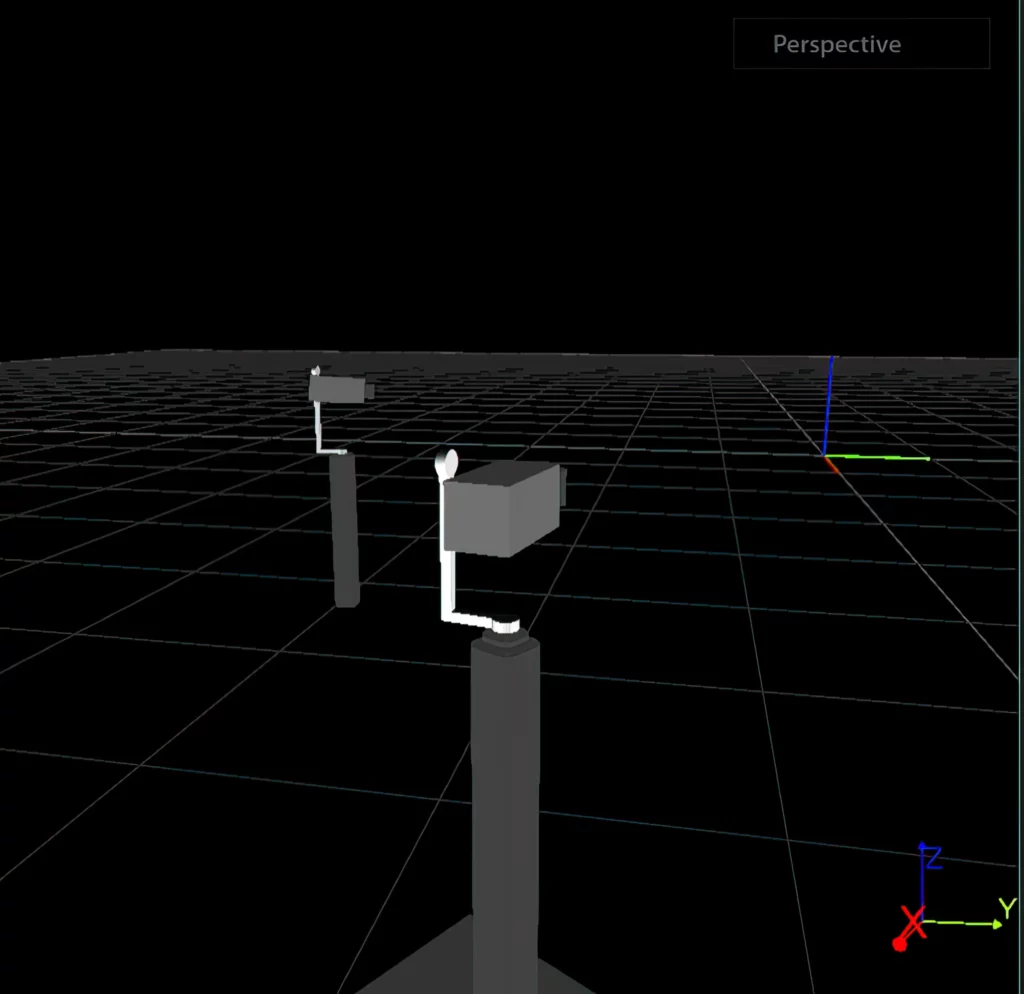 Debug your tracking in a glance
Check the integrity of your workflow and accuracy of the movements with the Graph view. In a way similar to editing software, navigate into the data with a timeline to focus on a precise moment (frame accuracy).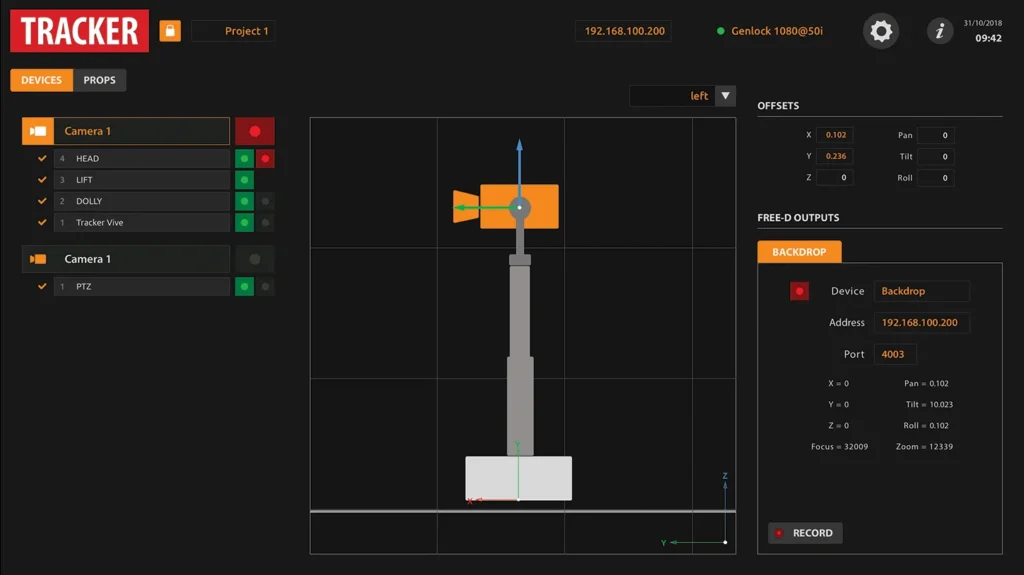 Contact us for more information and to get the software for free:
Slide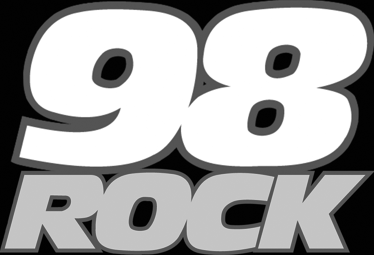 Slide





Slide