Mercedes Benz in France is innovating the way it interacts with clients and colleagues. Grégory Tomasi, corporate marketing manager, was tasked with trying to figure out an efficient way to interact with the prestigious firm's business partners and colleagues during the COVID-19 health crisis.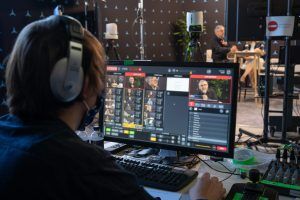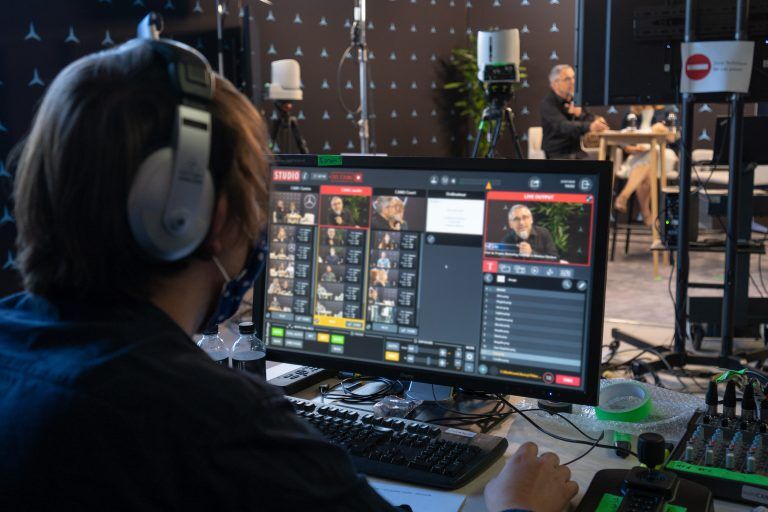 One of Tomasi's main challenges was how to replace the company's physical interactions with an efficient virtual method, given the present restrictions due to the pandemic. "We wanted to reinvent our relationship with both clients and our colleagues in a uniquely digital way," explains Tomasi.
"We didn't want to ̶ just ̶ use a webcam and have a sales rep pushing a product." he said. "Instead we sought to create a more personal exchange." To do this, Tomasi and his team decided to reinvent their exchange space. "It became about promoting an interactive experience with qualitative presentations and creating a place where all participants could benefit from mutual exchange."
PERSONAL EXCHANGE
Tomasi's goal in fact was to create a sort of mini interactive television show. "Indeed our starting point was the fact that during lockdown, we could actually see inside people's homes…and this shed light on a few secrets," he said. "I realized that by catching a glimpse of what's going on behind the scenes, we could perhaps transform our relationship with clients and colleagues."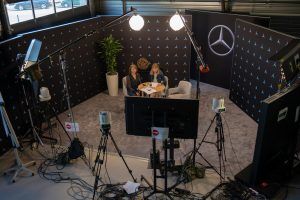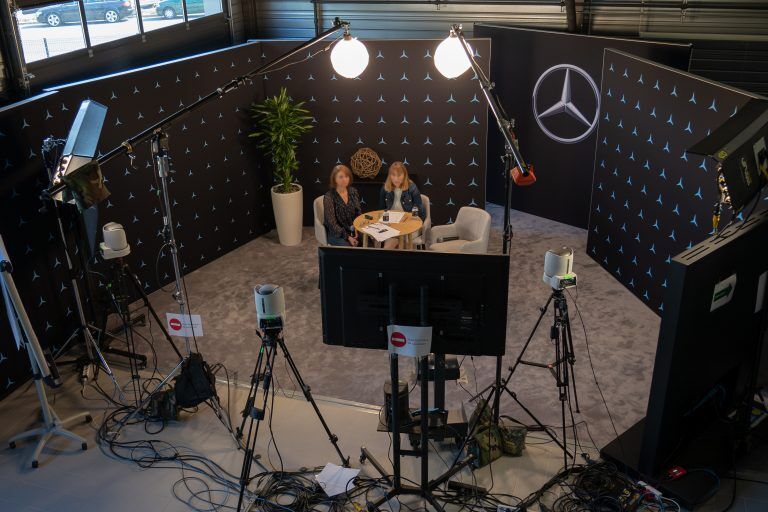 At that point, Tomasi decided to take his idea one step further. "At one point, we knew we needed to reach out to an expert in the field, somebody specialized in video production. That's when I quite simply went to the internet and searched the words 'video production.' I needed a system that could digitize our interactions in a simple and practical way." Tomasi explains that Paris-based multiCAM systems popped up immediately, along with an array of YouTube videos, showing the potential of automated video production systems for various types of businesses.
Just six days later Mercedes Benz France took delivery of the multiCAM equipment. The technical set up includes three Sony BRC-Z700 HD robotic cameras, a multiCAM STUDIO video production system, three feedback screens, a lighting installation and sound elements. The entire configuration allows Mercedes staff to organize live presentations sent in Microsoft Teams to the targeted audience.
Thanks to multiCAM LIVE, a division of multiCAM systems, Mercedes Benz is able to create live broadcasts that comprise presentations, powerpoint displays, videos, advertisements and more. The system also lets users carry out live Q&As via Teams to create even more interactivity.
EASY TO USE
Each speaker has three screens: Two return screens for presentations and one Teams return screen to react to questions and observe the flow of the program. Tomasi says this unique initiative has created a "real craze among the different departments of Mercedes."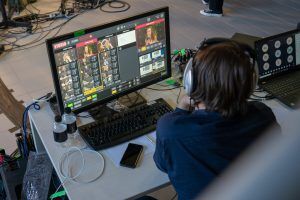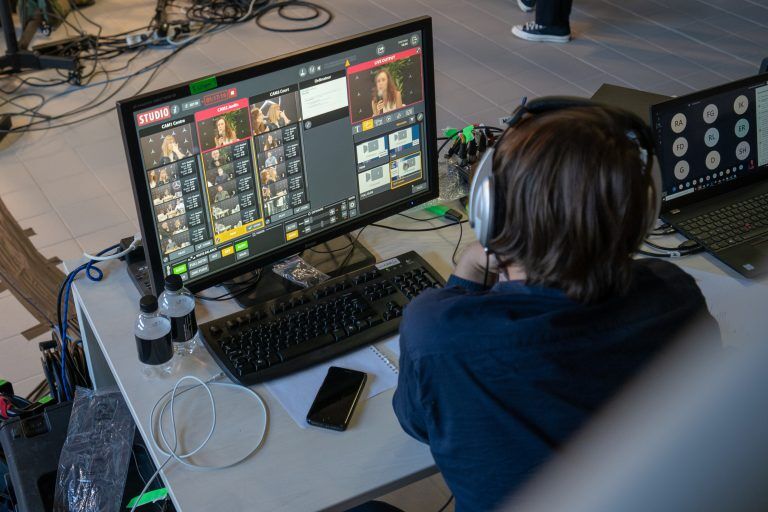 After just a few months of using multiCAM's gear, Tomasi and other Mercedes Benz staffers are able to easily and independently create compelling programs. Tomasi adds that the entire preparation phase was "fast, excellent and that multiCAM provided the company with a video production solution that fit exactly their needs."
The solution has been so successful within Mercedes Benz that while Tomasi was the precursor of this initiative, other business units quickly joined suit. In fact, he says, many of the firm's divisions are now using the studio to improve their communications efforts and working relationships during this unparalleled time in history. "All of our departments joined us in using the studio and today it has become an indispensable tool for Mercedes-Benz France!"
For Tomasi this project has not only improved the way the company manages its internal and external communications but it also represents an important step forward in terms of overall staff collaboration and technological innovation.
"At first, many of my colleagues were hesitant and wondered if they would actually be capable of operating the system. They also questioned whether it could help us improve our business relationships. That's all history now. Everyone has realized how simple it is to use and how it helps us forge better bonds when forced to work remotely. We've had a real buy-in with all of our divisions, so much so that the studio is almost always reserved!"