FULLY AUTOMATED VISUAL RADIO
Transform your station into a powerful multimedia platform
Let your guests and talent join the show from anywhere.
All they need is a laptop or a smartphone.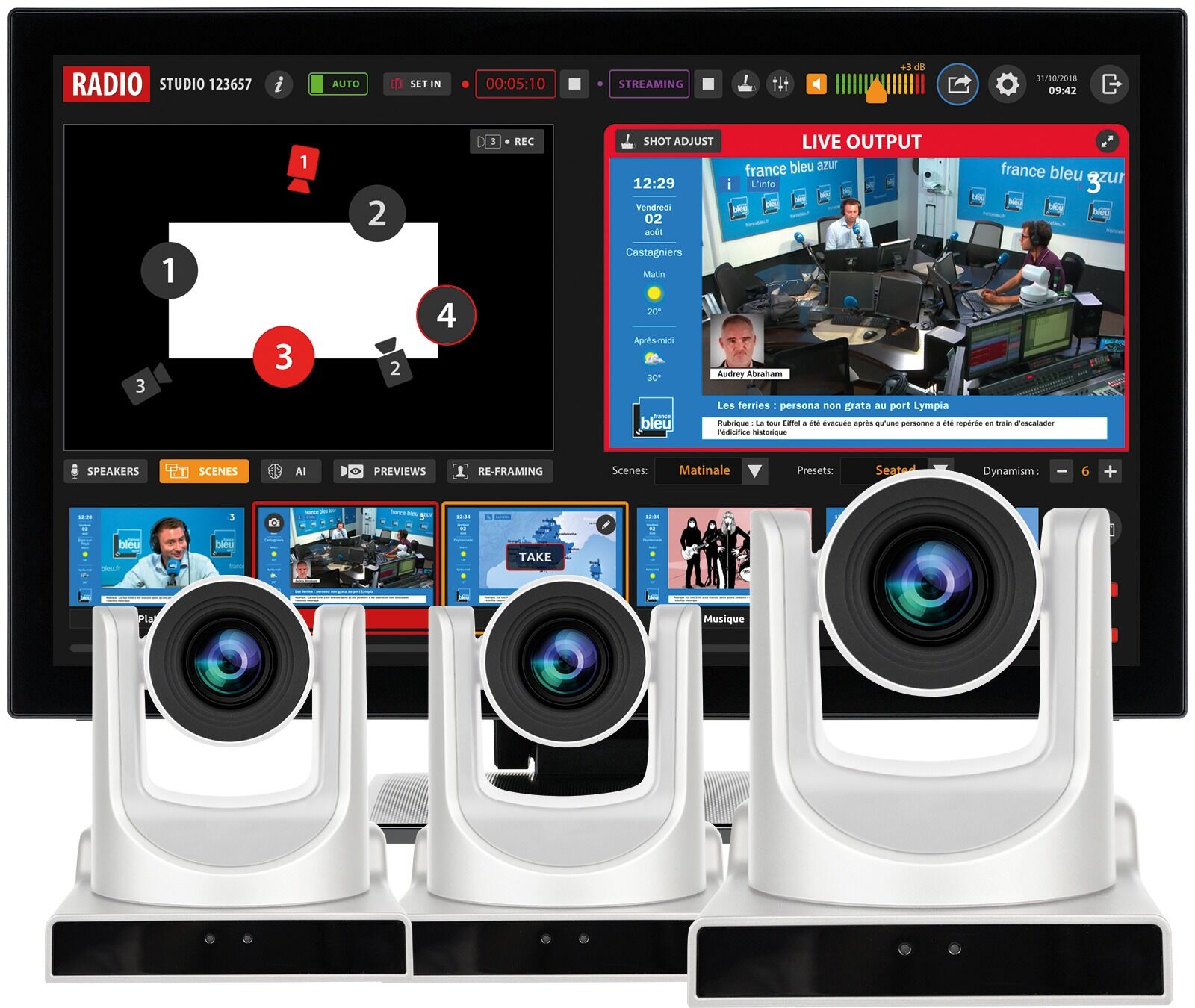 • Integrated with your audio console
Our system can receive GPIO or audio levels from an AoIP console so the system focuses on the active speaker.
• Automatically choose the best shot
Our Artificial Intelligence algorithm chooses the best camera preset according who is speaking and switches the shot the way a human operator would.
• Record, live stream, podcast
Broadcast your Visual Radio show to major video platforms to reach a wider audience.
RADIO lets you engage with your audience even more and keeps them tuned in by integrating with social media.
Custom design your studio according to the position of your microphones, cameras, and
talent.
The workspace tool lets you easily configure the system for your studio.
During the live session, you can switch to Semi-Automated mode by clicking on a specific microphone to override the automation and select a different speaker.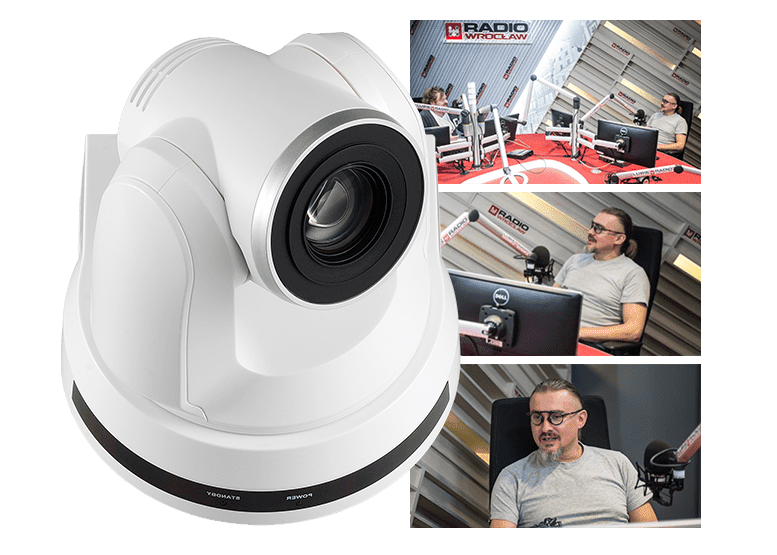 Each microphone can be covered by different cameras and shot angles.
You define the shots for each microphone.
Using PTZ camera support, you can manage up to 128 different shots per camera.
Each shot can be prioritized.
The system chooses the right shot according to the speaker detection.
In real time, our Artificial Intelligence engine selects the best shot, based on who is speaking.
Recalling of camera presets and switching is fully automated.
The resulting live program is as natural and dynamic as one a human operator created.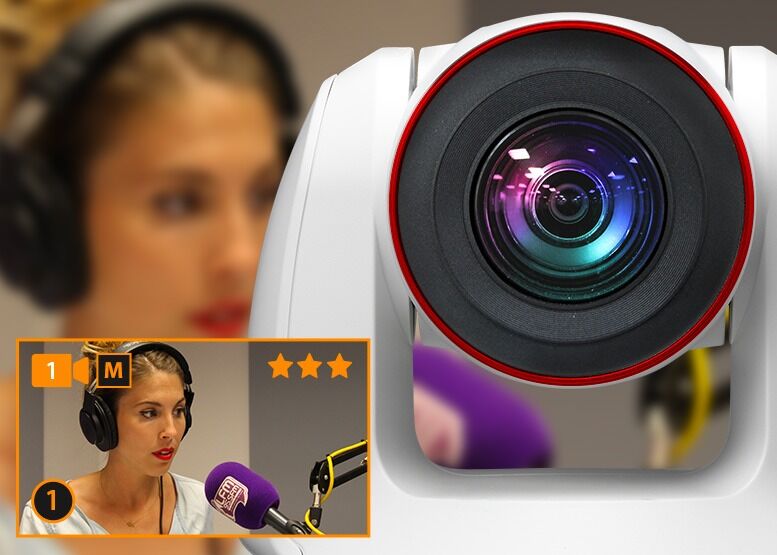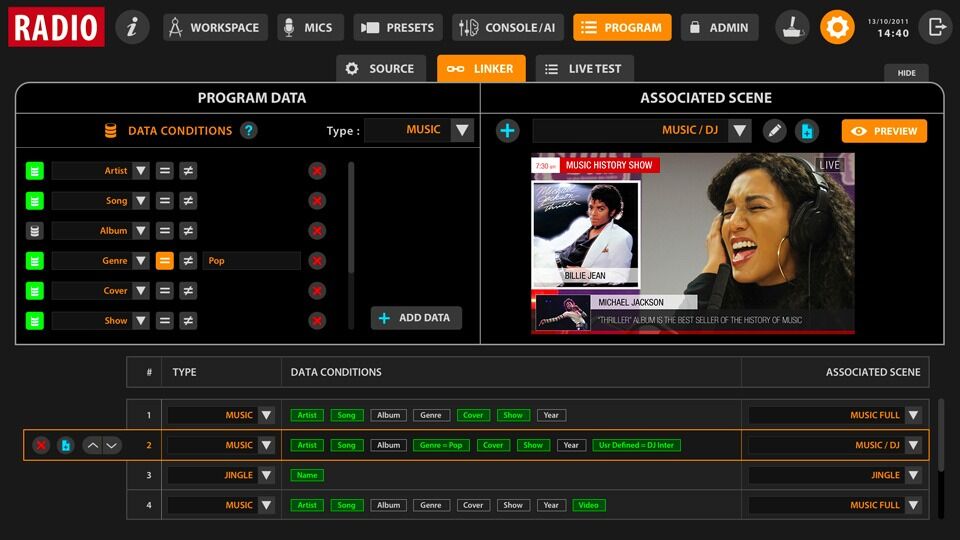 Automated graphic scenes and auto-titling
Import your logo, choose your fonts and colors then design the program.
Each speaker is automatically titled.
You define which scenes will display depending on the current event that's playing from the automation software.
Your broadcast is rich, interactive and dynamic… With no human intervention!
Engage your audience with social media
Our RADIO Windows app gives you moderation of your feed.
It lets you browse, edit and select messages from Facebook and Twitter.
The system automatically displays these messages on the live video program.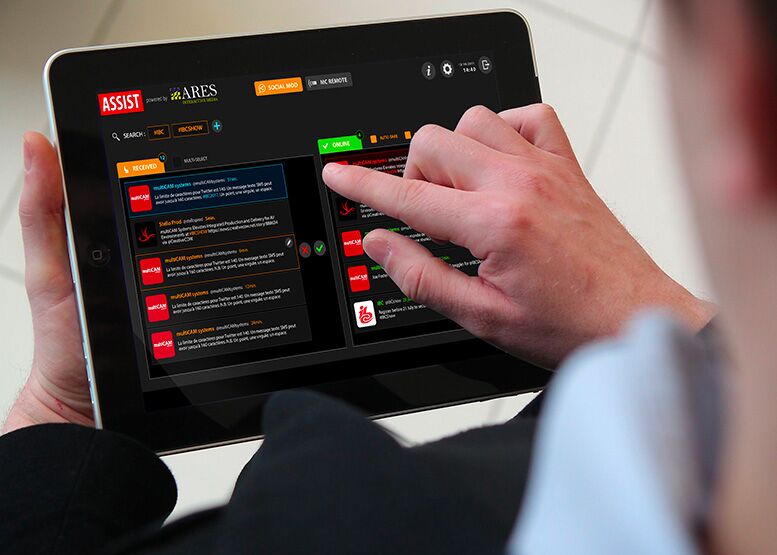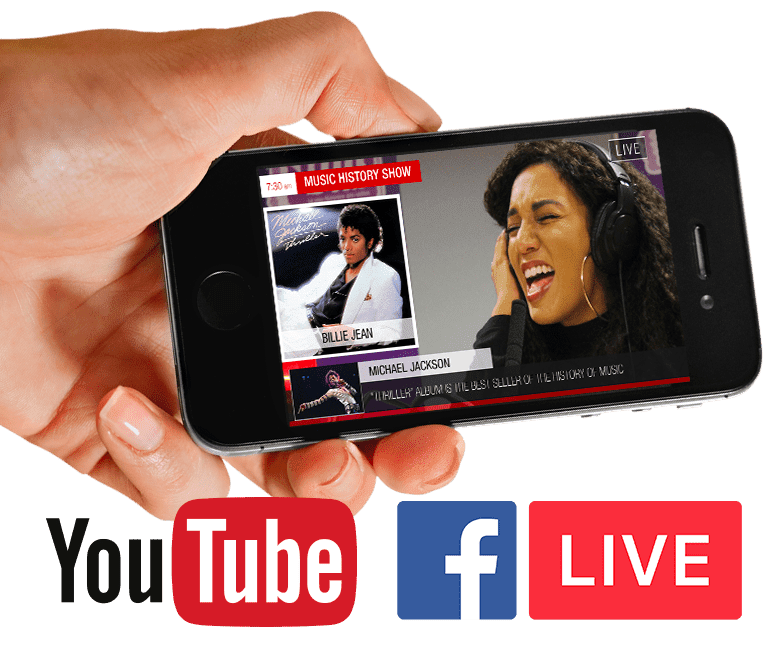 Recording & Live Streaming everywhere
Reach a larger audience with online video
multiCAM RADIO works with all major video platforms: youTube, Facebook Live, Dailymotion, Kaltura…
Once your recording is done, our PUBLISHER module broadcasts it. Just define your workflow ahead of time and everything else happens automatically!
multiCAM RADIO standard package includes :
• 3U Server Unit rackable (up to 5x HD-SDI inputs)
• 23'' HD Touchscreen
• Joystick
You choose your box (3RU server) depending of the number of video sources you need. All HD-SDI boxes allow IP cameras as well.
• 4+1 Box : 4x HD-SDI inputs + 1x HD-SDI input or ouput + 1x HD-SDI and HDMI output
• 8+1 Box : 8x HD-SDI inputs + 1x HD-SDI input or ouput + 1x HD-SDI and HDMI output
• IP Box : no HD-SDI or HDMI inputs/outputs, only IP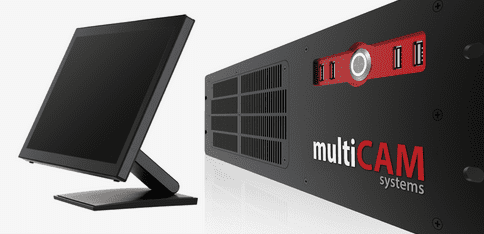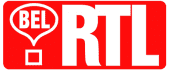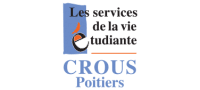 We organize interactive and live demos so you can experience the future of live video production and broadcsting with us!