multiCAM systems helped France Televisions deliver high-quality video coverage of a major tennis tournament that took place in Paris, Sept. 27–Oct. 11.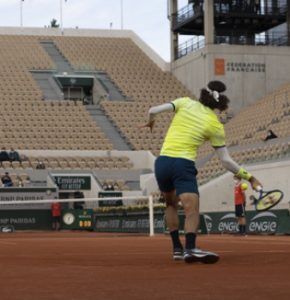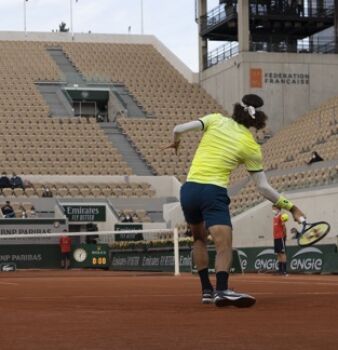 Originally slated for May 24–June 7, organizers pushed the event back to October due to the ongoing COVID-19 health crisis. Besides being an unusual year for the athletes as well as for the few — distanced — spectators in the crowd, the 124th edition has reserved a host of memorable moments.
Constructed in 1928, the complex spreads across 8.5 hectares (21 acres) and contains 20 tennis courts, comprising three large-capacity stadiums. These include the central court, which seats 15,225 spectators, as well as peripheral tennis courts.
IN DETAIL
For the 2020 edition, multiCAM systems installed eight remote robotic heads from the multiCAM SPIRIT range of products. The company positioned two robotic heads on the central court, one at the player entrance and another just under the main judge's chair. It also placed three heads on the television set, and robotic heads on the other courts for closeups (replay purposes) and for the main camera.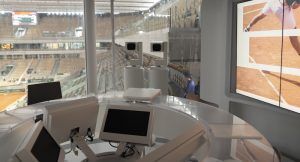 Along with the robotic heads, France Télévisions used multiCAM PILOT camera manager in the on-location television set. The multiCAM PILOT only needs one operator to smoothly and accurately manage three robotic heads simultaneously.
multiCAM, through Polyscope — a company it recently acquired — has been involved with this sporting event for more than 15 years. As part of this year's production process, France Télévisions provided its cameras and lenses to multiCAM systems for the project.
The company then installed them in specific locations at the venue. multiCAM also setup and positioned its remote PILOT camera management system 600 meters from the control room to handle these cameras.