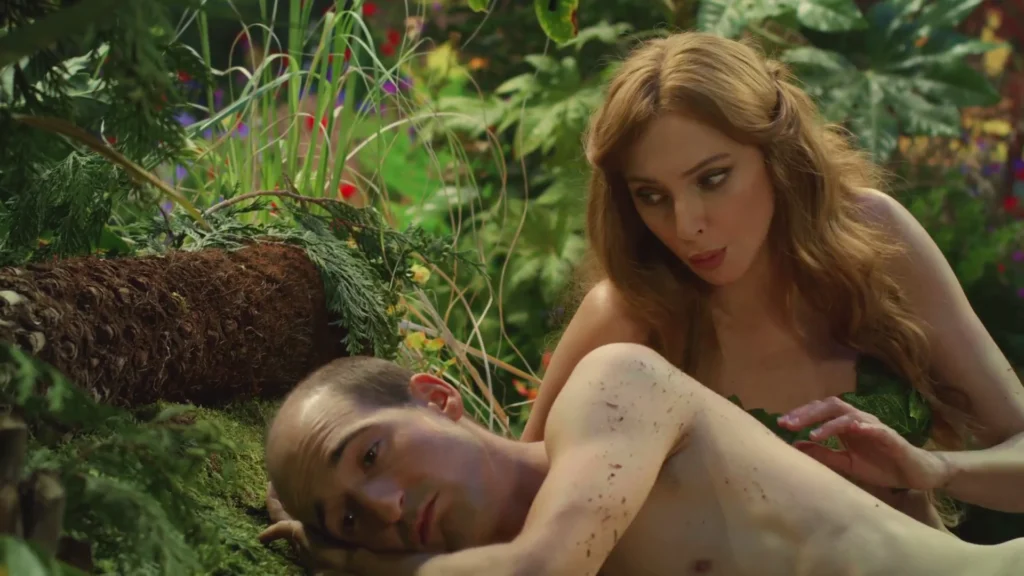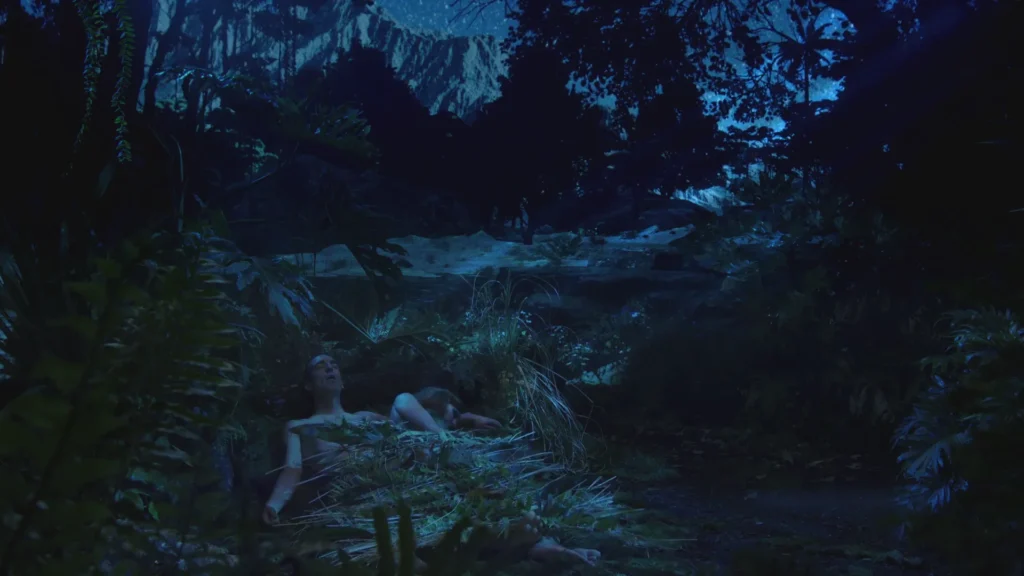 French media group MEDIAWAN has opted for the BACKDROP solution to craft a short-
format comedic series for television.
This series offers a whimsical take on the story of Adam & Eve, with interactions between
the characters and a representation of God depicted through a halo of light and a voice-
over. The set was meticulously arranged by the production design team to feature natural
vegetation in the foreground. Meanwhile, the entire backdrop of the Garden of Eden was
brought to life using Unreal Engine.
This serves as a fascinating example of utilizing virtual production techniques in television
and cinema storytelling, blurring the line between reality and the virtual realm. Leveraging
Backdrop's tools, seamless transitions between different environments and shifts from
day to night took litterally one second to achieve.