multiCAM Systems, manufacturer of live video production solutions, has appointed Okno-TV North West as exclusive dealer for Russia.
Okno-TV is Russia's largest distributor and systems integrator and has built a strong reputation across the broadcast and peripheral markets. The company will manage distribution, installation, training and after-sales support for the entire multiCAM product range in the country.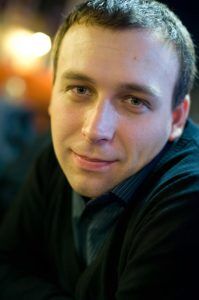 "This partnership is a logical way to increase multiCAM's brand visibility and product availability across Russia," said Anton Kuznetsov, European sales representative for multiCAM. "Our collaboration allows us to supply scalable packages and provide fast access to an experienced technical team for training and support," he said.
Close Collaboration
Okno-TV targets the broadcast, conference, education, medical and education sectors. The firm is strategically positioned to offer packages based on specific market and regional needs.
"Our clients and dealers need flexible and efficient live production solutions in various domains," said Okno-TV's Eugene Altshul. "multiCAM offers simplicity and state-of-the-art functionality at a mid-price range. This is what our customers require."
multiCAM video production systems are tailor-made. They feature AI-based video switching capabilities and PTZ camera technology for recording and live streaming. The company also offers solutions in robotics and AR as well as integrated systems that deliver cost-effective, advanced capabilities.
"multiCAM's innovative solutions fit today's needs, while they also meet tomorrow's challenges," added Altshul. "The fact that we know we can confidently move into the future with these products offers us peace of mind when planning forthcoming strategies for our clients."