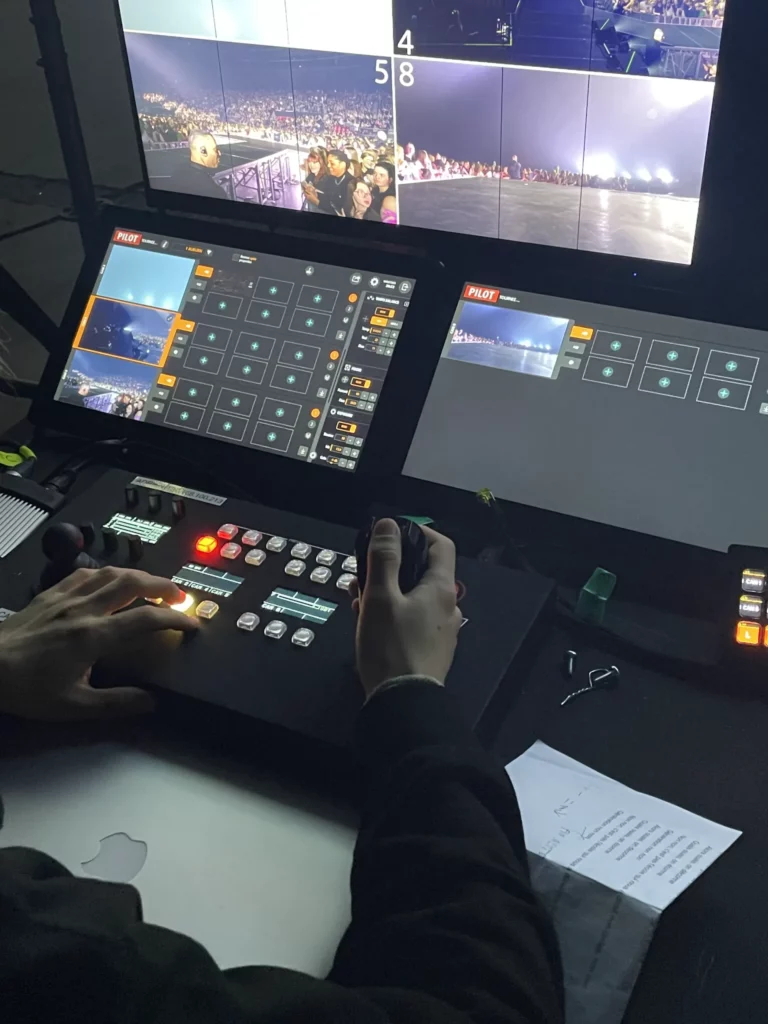 Talent Boutique entrusted PRG and multiCAM with the production of the video package for the Lomepal 2023 tour in support of his new album "Mauvais Ordre".
Divided into two periods, the 2023 tour includes over 40 Zenith dates throughout France, as well as 6 dates at Bercy!
Each date featured 5 LED screens mounted on motorized carts. These screens were transparent to allow the light show to express itself. Each of these screens received feeds from multiCAM cameras.
On the capture side, the 4-person team installed 7 UE-150 PTZ cameras and an Ursa Blackmagic G2 equipped with a 95X, all fed into a Résolume system.
Using multiCAM Pilot, the PTZ cameramen prepare their positions according to the sequences, and record them directly into the software, simplifying the recall of predefined parameters prior to the live show.