Overview
Browse the interface to discover the STUDIO interface.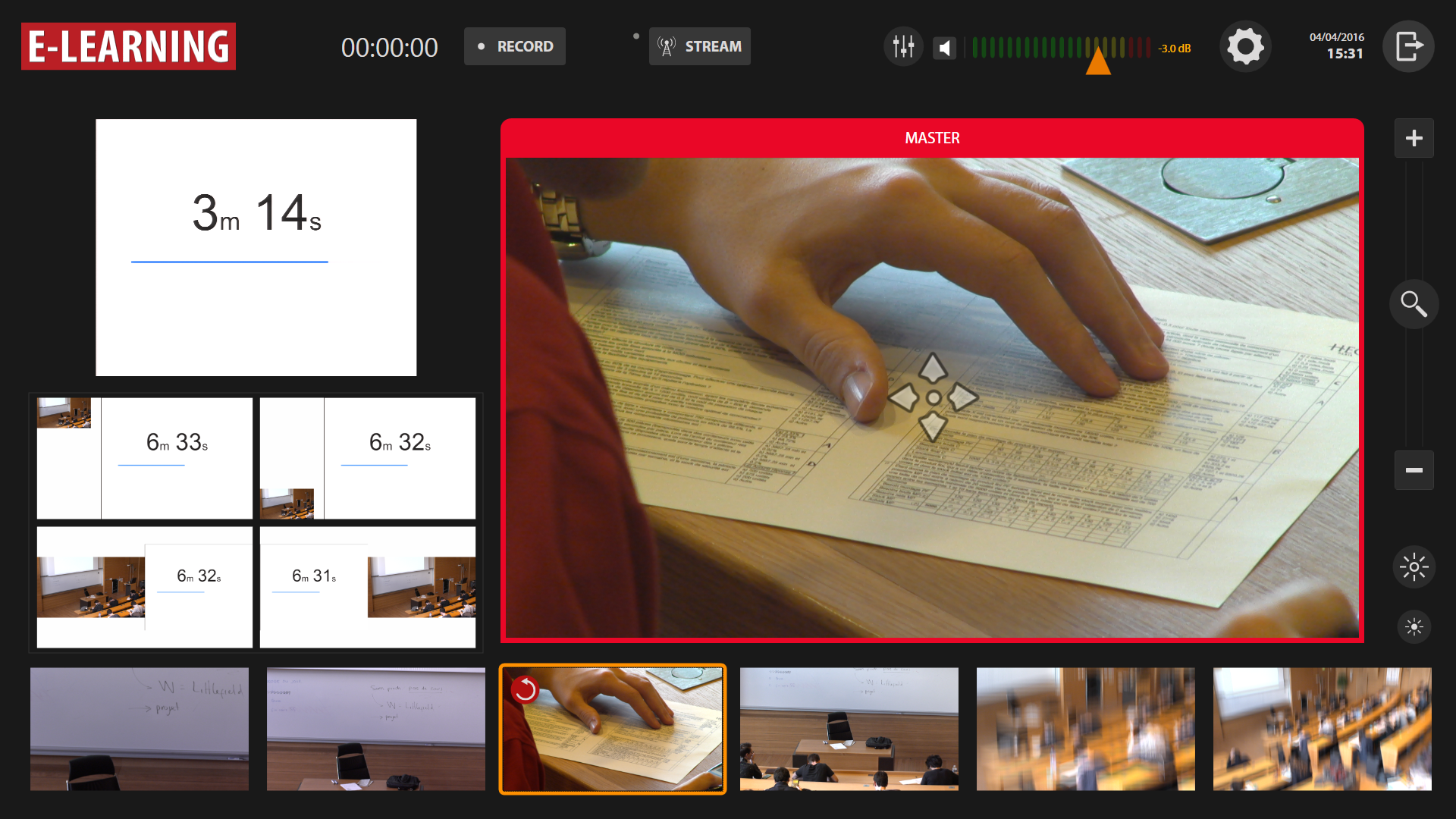 COMPUTER INPUT
Click to switch to the computer input.
PiP EFFECTS
Benefit from 4 image compositions to combine the Computer Input with a camera shot.
CAMERA PRESETS
Access all camera adjustments.
White, Focus and Exposition Balance.
MASTER
This window shows you the final product.
Swipe to adjust the used camera shot.
ZOOM
Enrich your project with modules: TITLER, COMPOSER, MEDIALIST.
BRIGHTNESS
Adjust the brightness of the lighting conditions.
Compatible with certain camera models
RECORDING / STREAMING
Start your recording and live streaming with one click
AUDIO MONITORING
Control and adjust the audio level.