AUDIO MIXER
The AUDIO MIXER allows you to visualise and adjust the sound level of every audio source on the system:
LINE IN 1 and 2 are the two mono inputs on the system. LINE IN 3 is the stereo input.
Please refer to the Connecting Branch Connections to distinguish between the exposed sound inputs.
To inform the system of the audio formats and sources, see Input configuration.
The MEDIALIST is likely to play clips with sound, this is why it is also presented.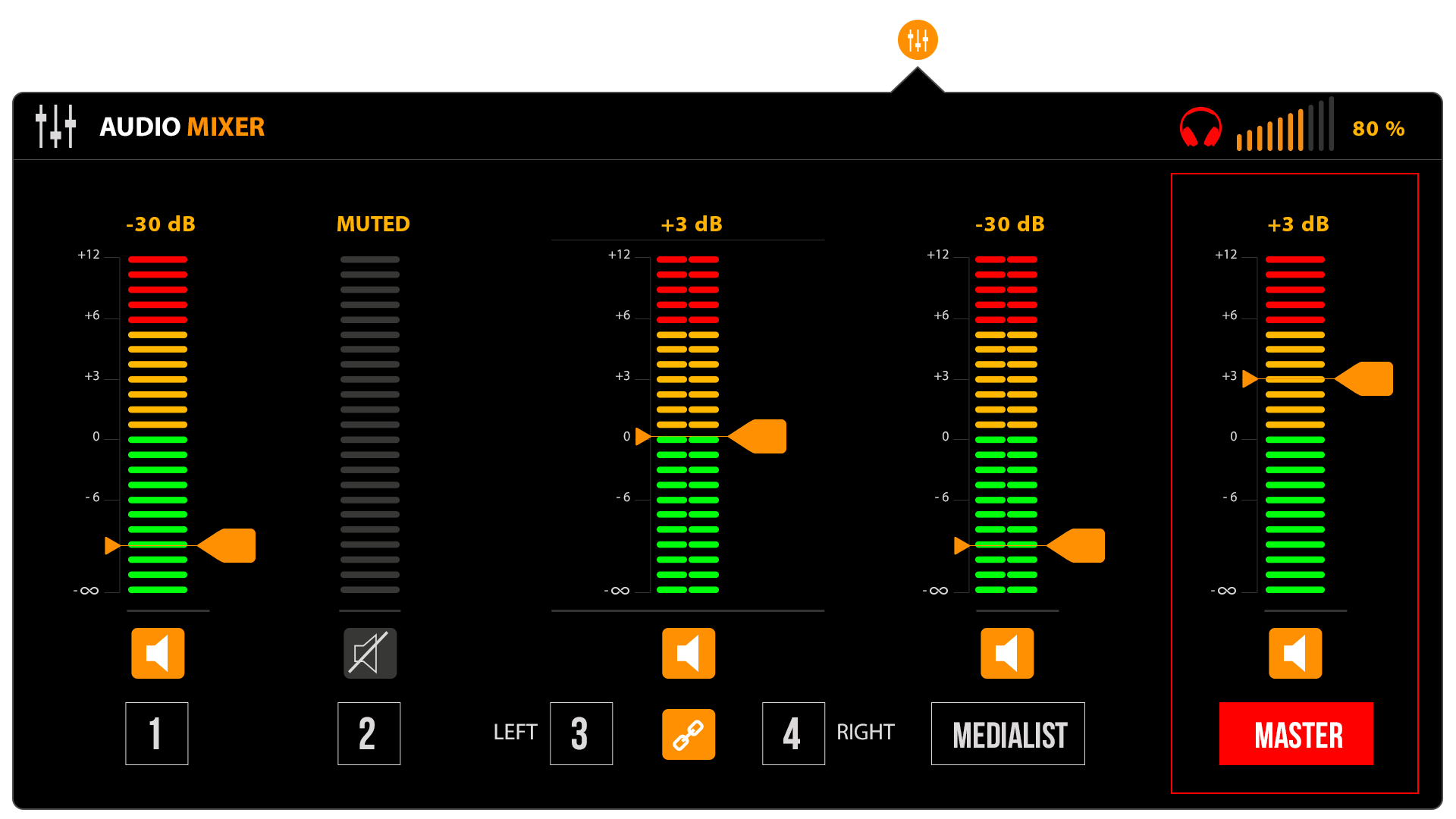 Every audio track can be adjusted in terms of gain via the bar, as well as being muted, the same applies to the Master (final mix).
Click on

to mute the audio track. Slide the bar

to adjust the audio gain.
The headphones volume (PHONES Socket) is also adjustable.
You can close the AUDIOMIXER window by clicking once more on