COMPOSER
The COMPOSER module allows you to very easily design PiP (Picture-in-picture) and PaP (Picture-and-Picture) image compositions.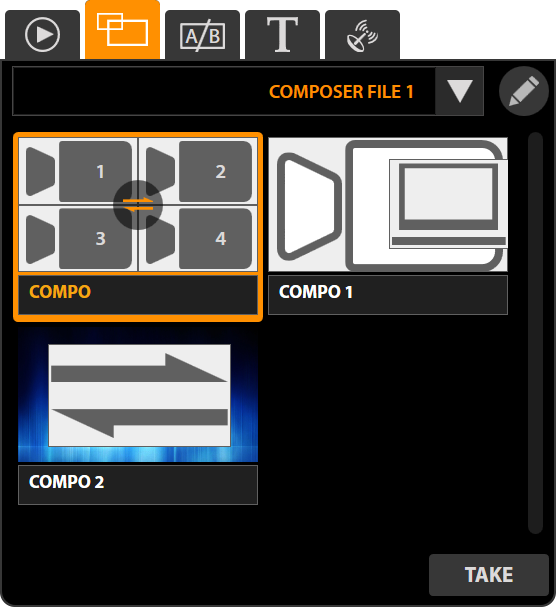 The TITLER graphic designs can be superimposed onto a Composition.
Organisation of Compositions
The Comps are ordered into composition sets, called Comp Set
Use the drop-down menu to change the Comp Set.
Create / Modify the Compositions
Click on

to open the COMPOSER Designer Overview and create or modify comps.
You can open the Designer to retouch a comp in production.
You cannot open the designer when a composition is on line.
Allocation of Camera sources
To personalise the allocation of camera sources to comp camera zones, select the comp and click on

.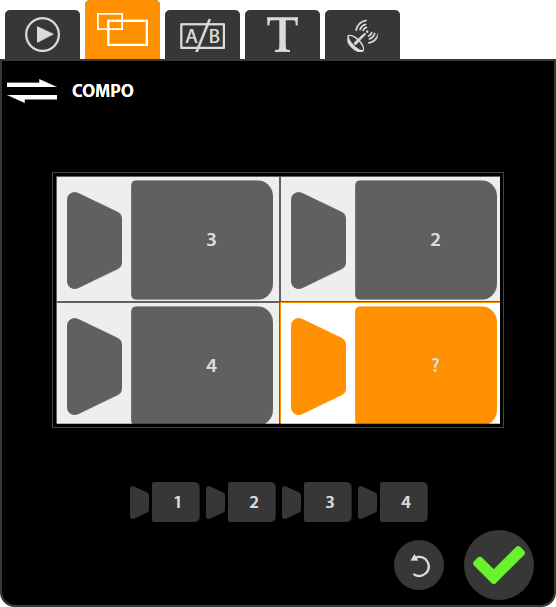 Select the zone on the comp preview the select the source from among the available cameras.
Validate with

or go back with

.
Setting on line
TAKE
Click on

to transfer directly to the selected Composition.
Click a second time on

to transfer to the previous on line source.