You are here:
COMPOSER
>
COMPOSER Overview
COMPOSER Designer Overview
Browse the interface to discover the COMPOSER interface.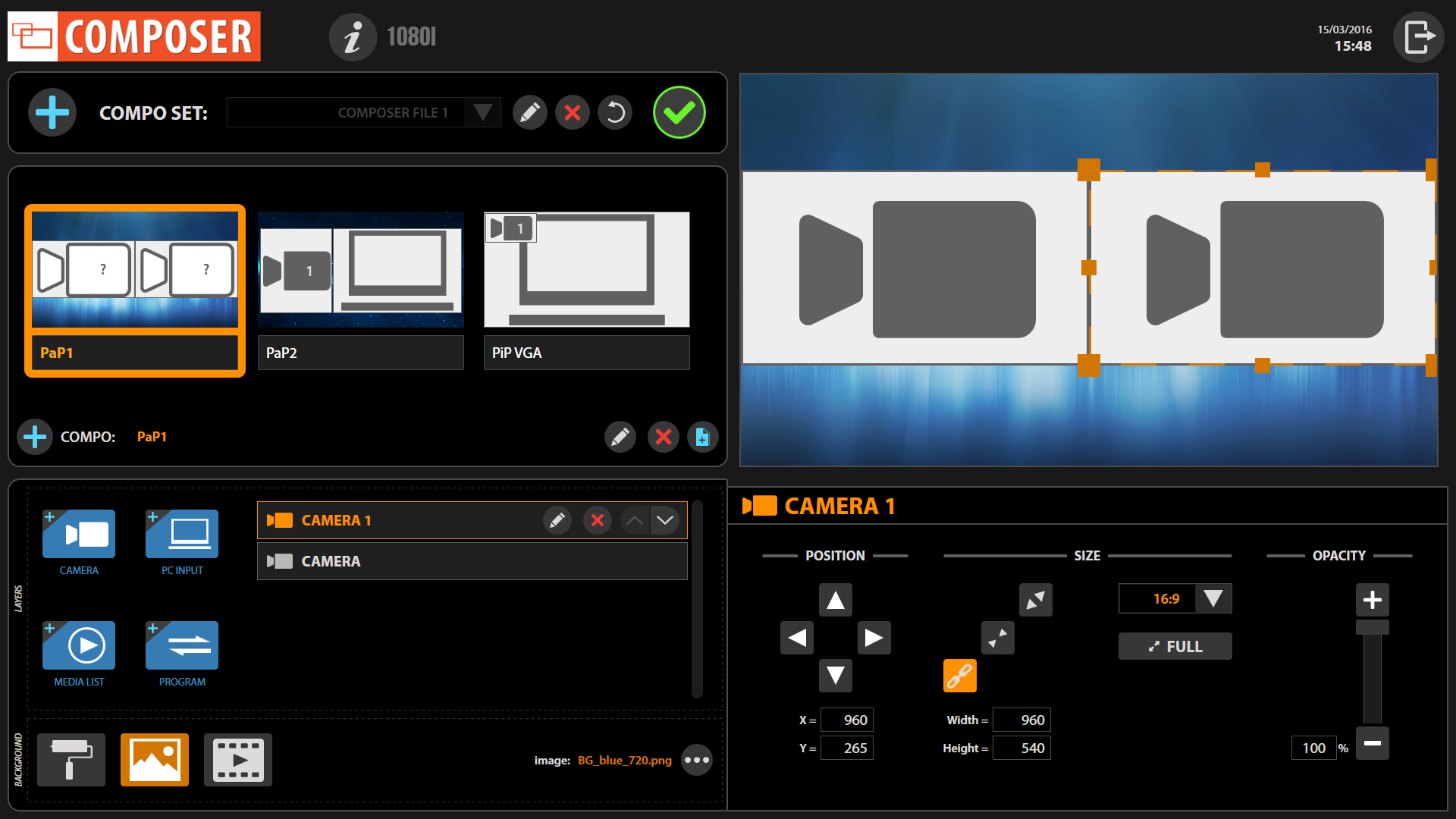 COMP SET
Organise your comps in specific folders for each project.
COMPS
View the different comps in the folder.
LAYERS
Manage the different zones (sources) to compose.
OPTIONS
Fine tune the zone transformations.
PREVIEW
View the modifications in real time.
Directly select and manipulate elements.