Creation of a title
Click on

to add Speaker "Title".
A selection window of templates appears. Choose a template from among the proposed selection:

You can also choose to start from scratch by choosing an empty template.
The template allows you to save time when creating by starting from a pre-configured model. Now all you have to do is adapt and personalise it.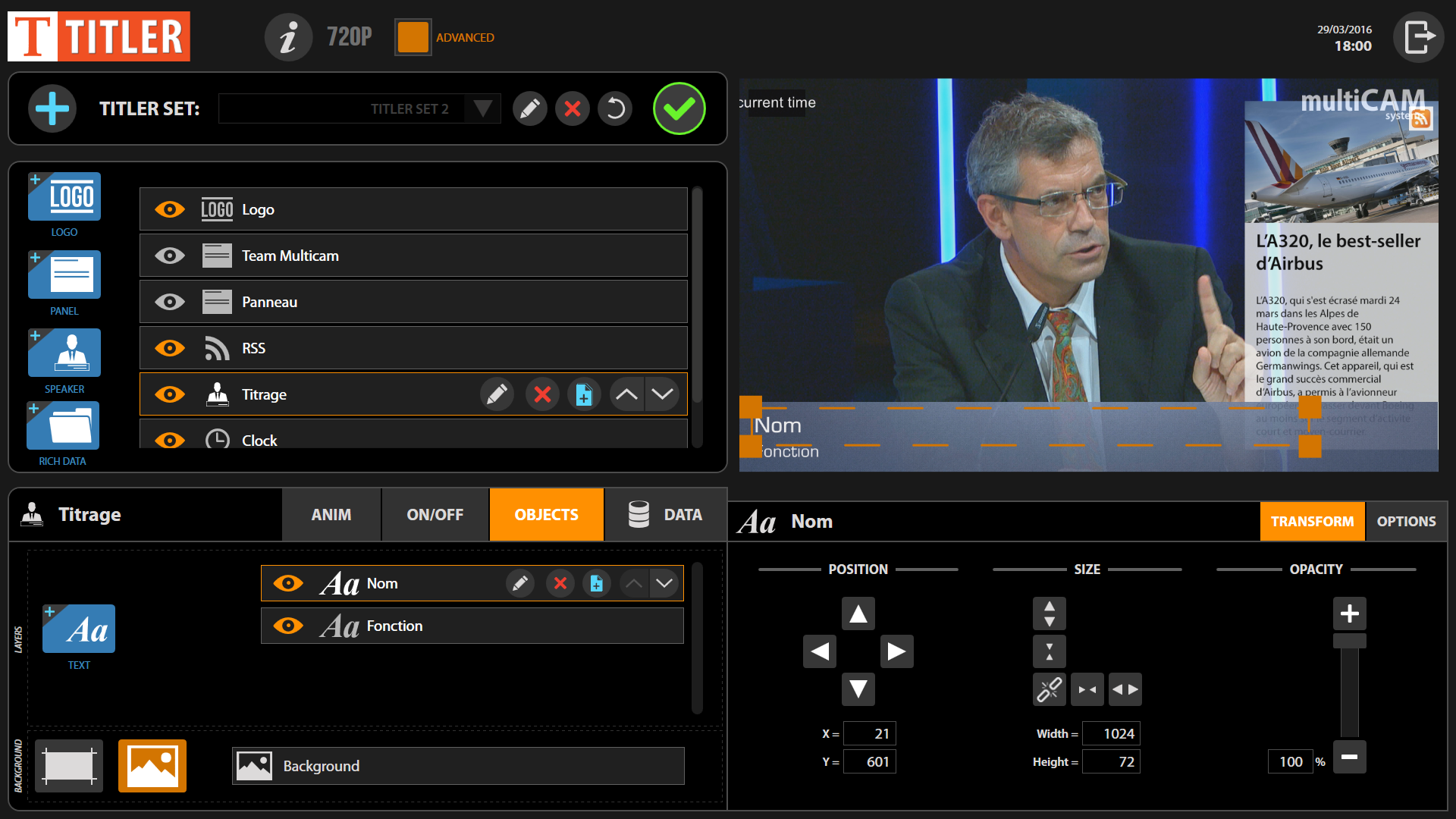 The panel consists of a background and a group of text zones.