Titles
Here you can find the list of titles from the Title Set. You have 3 types of Titles: Logo, Panel and Speaker.
By default, they are organised according to the following superposition rules:
The Logo in the foreground, to always be displayed above others.
Panel, above all titles
Speaker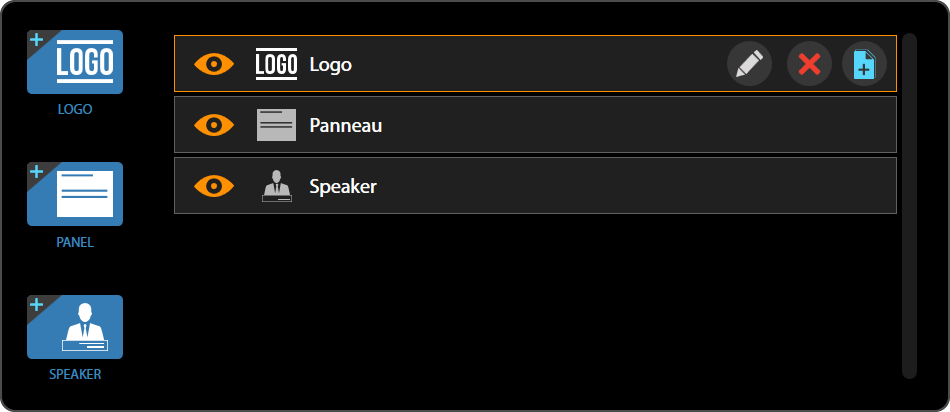 Each element from the list of Titles, after selection, offers the following options:
Display/Hide in the Preview (facilitates the selection of objects).
Rename
Delete
Duplicate
In ADVANCED Mode, you can modify the order of elements.