ALL-IN-ONE INTUITIVE VIDEO SWITCHER
Lecture Capture with no technical skills required
multiCAM E-LEARNING lets you provide an immersive learning experience through automated or semi-automated operation, without having to worry about the video system's operation.
Focus on content, not on technical side
Just click on what is relevant to show in the e-learning video. Thumbnails let you select the shot angles you want with just a click. With Picture-in-Picture, you can combine Slides and Presenter in a specific layout.
Let the system producing the video for you
You can enable "AUTO" mode to let motion-detection algorithm and AI engine to create the video by itself. When a new slide is detected it will switch to it automatically.
Live streaming, recording and publishing video podcasts
multiCAM E-Learning is dedicated to produce videos of your lectures automatically or with just few inputs from any user without any technical knowledge. With publication workflow, you decide where the AV content will be directly published.
3 sources for a lot of possibilities
With camera presets you get a lot of choice
You get 6 visual presets for your 2 cameras.
You can switch at any time to the Powerpoint presentation, in full-screen or with a PiP (Picture-in-Picture) effect.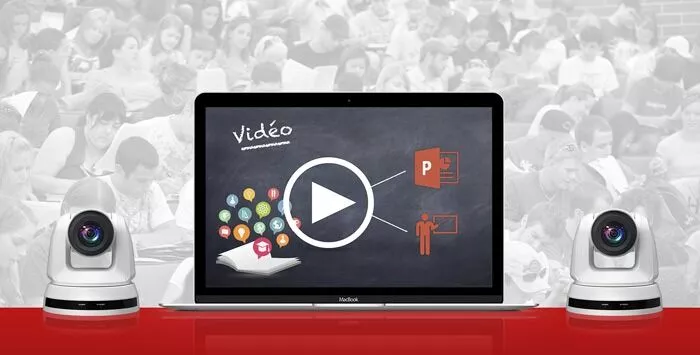 Control your educational content
Your presets can be modified and shots adjusted with touch-control
Drag your finger on the Live program and adjust your shots.
You can control the direction and the zoom factor of your shots. Any modifications on the camera presets are automatically memorized during the session.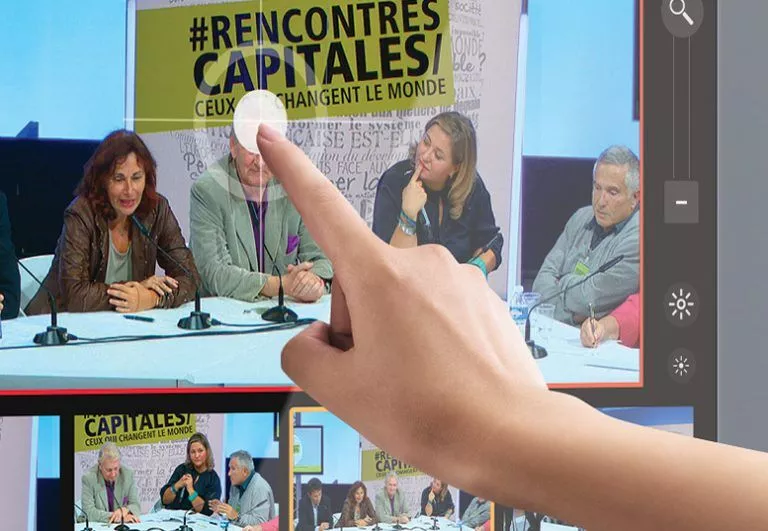 For recording, live streaming and publishing
One button for starting the recording and live streams.
One button for stop the recording and start the On Demand publishing process to any major platform.
You just need to define your workflow of publication in advance. Then the PUBLISHER module does everything for you : intro/outro movie clip insertion prior to publishing, re-encode, upload, API requests, etc…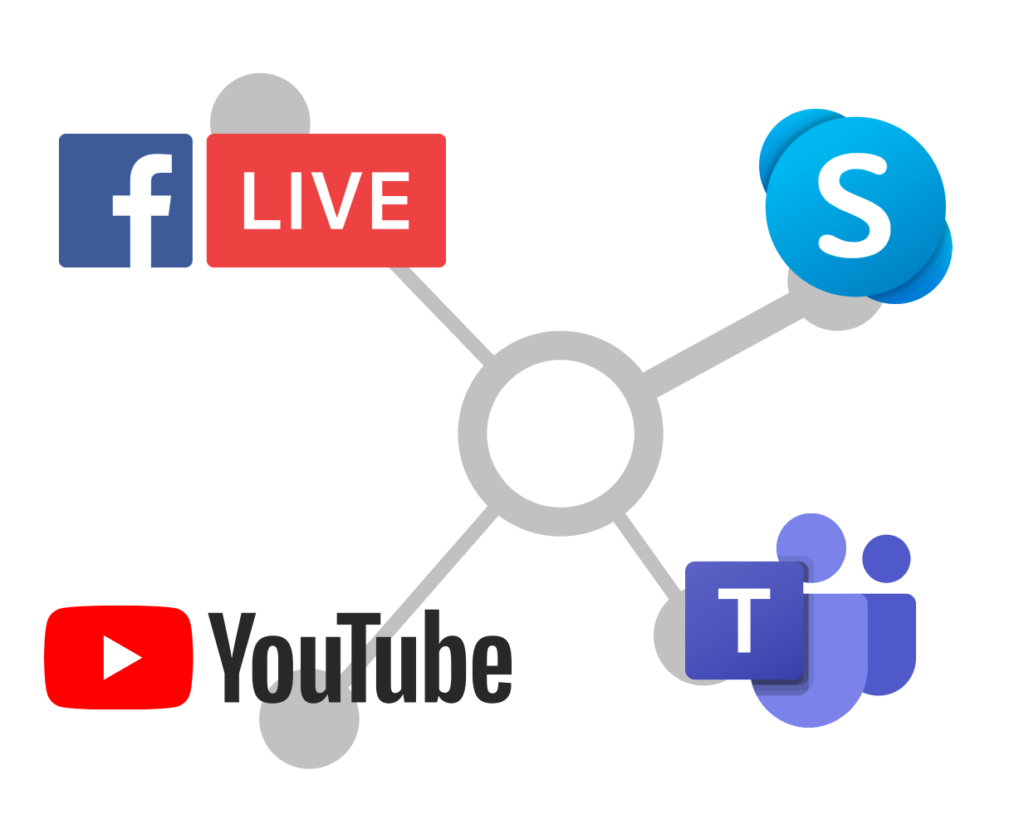 Fully automated with motion detection
It detects where the speaker is and if slides changed
An image-based algorithm analyses motion from a large angle of view and Artificial Intelligence chooses the best shot according to position of the speaker.
It also looks at the PC input to detect changes in the slides so it switches to slides automatically when new information pops in.
That way, there is only thing to do: click on start button and start presenting!
MULTICAM E-LEARNING exists in a SDI or IP version. It works with 2 cameras and supports NDI® streams. We offer bundles including:
•     2U Server Unit rackable with NDI® and IP enabled
•     2 x PTZ HD-IP Cameras
•     23″ touchscreen Monitor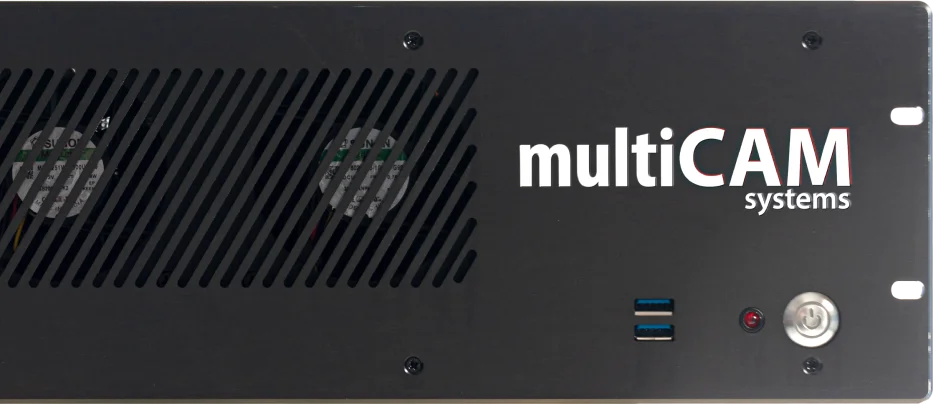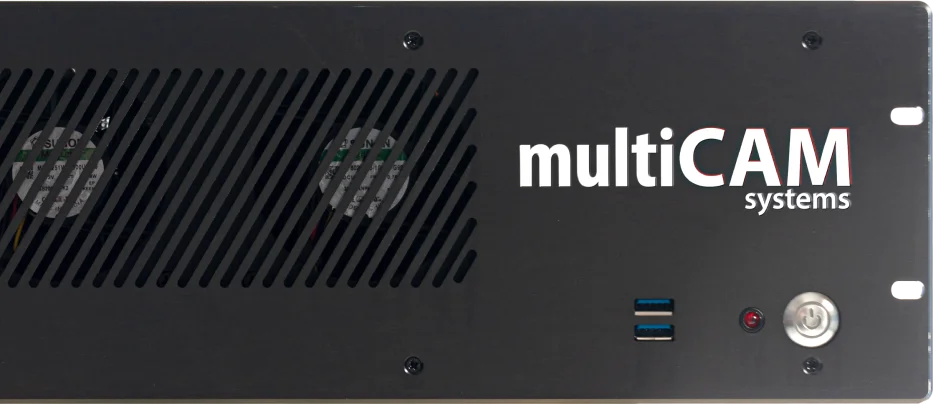 Slide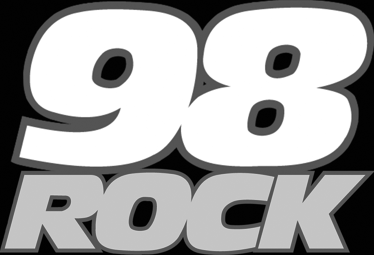 Slide





Slide