Grupo Renascença Multimédia Adopts Visual Radio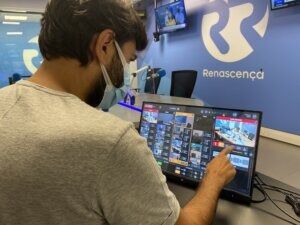 LISBON — National commercial broadcaster in Portugal Grupo Renascença Multimédia prides itself on leading the way, particularly when it comes to its use of advanced technology.
The Lisbon-based media house, which turned 83 this year, owns stations Radio Renascença, RFM and Mega Hits. It continues to enjoy a top position in the country. Rádio Renascença is a full service station with national coverage, targeting 35- to 54-year-olds.RFM also airs nationwide and has a Hot AC format, reaching the 25- to 44-age bracket. Megahits broadcasts in the country's main cities such as Lisbon, Porto, Coimbra, Aveiro, Rio Maior, Viseu and Braga. It offers a CHR repertoire for the 15- to 24-age-range.
CUTTING EDGE
In 2019 Grupo Renascença Multimédia became the first radio broadcaster in the country to integrate visual radio into the daily programs of all three of its stations.
This "premiere" for Portugal, was marked by the installation of a multiCAM RADIO and multiCAM STUDIO video production system. The broadcaster also uses three PTZ cameras in each of its four studios.
Jose Loureiro, Grupo Renascença Multimédia's assistant technical manager, explains that the fully automated multiCAM production system lets their staff easily produce compelling content, even without much technical knowledge.
"Through the use of artificial intelligence and PTZ cameras, we are now running our shows completely automatically," he said. "In addition, the system's direct connection to social networks allows whoever is leading the broadcast to immediately and automatically broadcast 'live' video at any time."
The broadcaster explains it selected the multiCAM system mainly because it's "easy to use and integrates well" with its radio automation system. "In addition," he adds "the multiCAM team understands the radio industry's requirements and constantly strives to improve and add new features that enrich radio."
The technology has also helped Grupo Renascença Multimédia leverage its place among the ever increasing choice of radio distribution platforms. Stations need to be available on the device the audience is using to access content. Loureiro says that thanks to their use of visual radio, Radio Renascença, RFM and Mega Hits have forged a much stronger bond with their audience.
"The multiCAM system allows us to be more responsive, and to stream video very easily. And since it's designed specifically for on-air talent or producers, they tend to get more comfortable and involved in their work. The final product is really natural and has a greater impact on the listener/viewer," he said. "I can't wait to integrate multiCAM's AIRBRIDGE guest manager, which I'm sure will improve our relationship with our audience even more!"
He adds: "Before we began using multiCAM products, we always needed to have video-trained staff on hand to stream live or record video. There were always many tasks to manage and a lot of gear to set up. And the video footage was never consistent."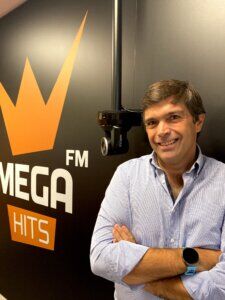 EASY INTEGRATION
Loureiro points out that the system is easy to use, and the learning curve is small. Not only from the perspective of the end user, but also from the technical side for setup and maintenance.
"This was the first audiovisual equipment we installed in our studios. However, the integration with the audio, Dante in our case, was very simple." And, he says, multiCAM RADIO and STUDIO allow them to create engaging and professional live programs.
"Innovative technology like this helps us better serve our different markets," he concluded. "It allows us to reach everyone, anywhere — at home, in the car, via smartphone or tablet etc. It's certainly made a difference, in terms of both ratings and revenue. We will continue to transition toward a multimedia environment."